The Perfume Bible is a fully illustrated guide to the world of perfumery, by The Perfume Society's founders Jo Fairley and Lorna McKay. It brings together everything you need to know about fragrance – from scent families to a run-down of the '100 Perfumes to Try Before You Die'.
The Perfume Bible is must for every fragrance-lover (and a fabulous gift). It's an encyclopaedia of all things fragrant – from how to build a perfume 'wardrobe' to interviews with leading 'noses', and an insight into natural -v- synthetic perfumery.
It's available to VIP Subscribers at the special price of £16.25* – and to non-subscribers for £25 (including postage & packaging). *Simply log in to take advantage of the special price.

A sneak peek! Five perfumes to try before you die
We have pulled out five scents from our line-up of 100 Perfumes to Try Before You Die. Buy the book to find out which other scented masterpieces made the cut!
Sisley Eau du Soir
Launched: 1990
This fiercely green Chypre is a sophisticated, as adult, as reach-for-your-tiara as a fragrance ever gets. Its overture is pure gin-and-tonic: dry, juniper-y with a twist of mandarin and citrus and with a touch of apothecary's herb garden. But the true sophistication of Eau du Soir emerges with the heart notes: enveloping, cocooning, intriguing. it's dark, it's sultry, it's deep and mysterious.
Hermès Calèche
Launched: 1961
A work of art. That's the only way to describe Calèche, which we've also read described as 'a perfume for the woman who doesn't have to try too hard'. (And wouldn't we all like to be described that way…?!). Outdoorsily fresh at the start, this fast shapes up to become truly womanly, as the heart notes bloom. Think: roses, jasmine, ylang ylang and lily of the valley.
Dolce & Gabbana Light Blue
Launched: 2001
Light Blue is like slipping on your favourite pair of blue jeans, which make you look and feel good. Only if this was a fabric it wouldn't be denim: it would be something light and floaty, like organza. There's a great open-window gust of airiness at the beginning, with the crunch of tart Granny Smith apple, Sicilian citron and a hint of bluebell. With light hints jasmine and rose at its heart and a base of cedarwood, amber and musk. Light Blue succeeds in staying sheer, radiant and refreshing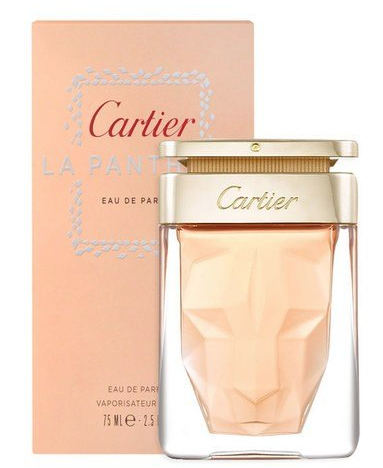 Cartier La Pathère
Launched: 2014
Lots of sparkling gardenia, teensy touches of fruit- tart rhubarb and strawberry (from an interesting molecule called 'styrallyl acetate') – but it includes animalic notes too: musk and plenty of oakmoss. It's super-sexy and very, very sophisticated. Plus the 'panther' profile, carved into the inside of the glass flacon is AMAZING!
Guerlain Mitsouko
Launched: 1919
A soft, fuzzy peachiness drizzles honey over the breadth of what is one of the greatest Chypre fragrances ever created. Oakmoss gives a damp, almost forest-floor intrigue to the classic rose and jasmine that twine Mitsouko's heart, along with lilac. Labdanum (another chypre cornerstone), vetiver, patchouli and gentle pulsing cinnamon and love make a nuzzleble base. If you loved Mitsouko but felt it had changed, then you're right: restrictions on oakmoss (a potential allergen) meant that its levels were reduced – but clever Guerlain perfumer Thierry Wasser has restored it to its former glory.