At the tender age of seven years old Yves Saint Laurent began designing clothes for his sister's dolls, expressing a natural talent and indulging a dream of a career in the glamorous world of fashion design.
Fast-forward a decade: having enrolled on a graduate fashion course at college, an 18-year-old Yves Saint Laurent won both 1st and 3rd prize in the prestigious International Wool Design competition. His talent was showcased to the world and a young Saint Laurent was offered the role of haute couture designer for the House of Dior. His dazzling debut was interrupted by a brief period of national service in the army, after which Saint Laurent took the courageous step – at just 21 – of opening his very own couture house, enabling him to truly express his fashion expertise.
1962 saw the dawn of the Yves Saint Laurent brand and his masterful couture creations for the rich and famous. But clothing was never the only way Yves Saint Laurent wanted to dress women – in 1964 he created his first fragrance, Y, a collaboration with perfumer Jean Amic. It was an olfactory expression of the elegance and luxury of his couture fashion – a fragrance tailored for the beautiful women he dressed. In its original packaging, the green chypre juice was housed in a bottle cut to reflect the silhouette of a woman's head and shoulders. The letter 'Y' was cleverly placed to represent the neckline on her dress.
Having established his fashion label through his couture collections Saint Laurent felt the need to expand his empire in a way that would allow more women to wear his creations. Always a lover and admirer of women ('Women should be put on a pedestal with the world at their feet!'), Yves Saint Laurent was an active campaigner for their social liberation. A new era was dawning – wifehood, motherhood, and a career – and women could indeed have it all, including a wardrobe that was both functional and feminine, sexy and fashionable, imbued with a masculine twist. That shaped his decision to launch a ready-to-wear collection and open a boutique for these free-spirited, independent women.
In 1966 Yves Saint Laurent continued to innovate, giving women the power and the freedom to challenge archetypal ways of dressing. He showed women how to wear heels with their trousers, trench-coats over their evening wear and feminine creations with a masculine twist. '66 was the year that witnessed the launch of the tuxedo from Yves Saint Laurent – a symbol of classic masculinity reshaped for the modern woman. (This daring new image caused huge amounts of controversy and resulted in women being refused entry into some of the best restaurants around the world:  one woman was refused entry into a New York restaurant wearing her tuxedo, and so in true YSL spirit she removed her trousers and wore her jacket as a mini dress and was then allowed to dine. How times have changed…)
In 1971 Yves Saint Laurent continued to shock when he launched his first fragrance for men, Pour Homme – posing nude for the visual, in stark representation of the values of the Yves Saint Laurent House, comfort and sophistication coupled with modernity and audacity. In the same year, he created a fragrance for the independent, free-spirited woman who shopped at his new boutique: Rive Gauche. At a time when fragrances were presented in classically feminine bottles, best stored on the dressing table at home, it was the first fragrance to be launched packaged in a tin can – and all these years later, it's still the only fragrance packaged that way.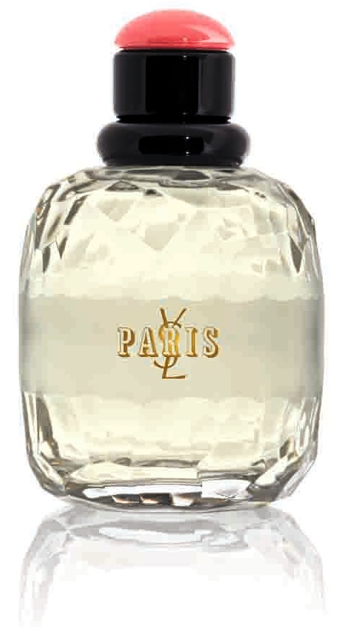 In 1977 Yves Saint Laurent wanted to glorify another facet of YSL femininity; sensuality and seductiveness – and women the world over were seduced by YSL's Opium (above). An opulent swathe of ambrée ambers and vanilla by perfumers Jean Amic and Jean-Louis Sieuzac, this audaciously-named fragrance sparked immediate controversy. As the scandal and the hype grew so did demand. Global press took straight to the newsstands to criticise Yves Saint Laurent's determination to shock, but scandal only served to fuel desire; testers were stolen, posters were ripped down and stores sold out of stock in a matter of hours on the launch date. Decades later, Opium has never ceased to reinvent itself and to shock – no more so than in 2000, when a naked Sophie Dahl served as the face of the campaign, posing naked in the throes of Opium-induced ecstasy; a campaign which lasted no longer than five days due to an influx of public complaints.
Shortly after, in 1983, Yves Saint Laurent paid tribute to the city that had always loved and supported him, and where his dreams had taken flight – Paris: a quintessential floral fragrance for the woman in love in this magical city, created by accomplished perfumer Sophia Grojsman. The advent of the nineties marked a socio-cultural shift led by booming economic activity meant money was concentrated into pockets of wealth and it was a time to celebrate power. To commemorate this heady age, Yves Saint Laurent launched Yvresse (originally named Champagne but changed following a lawsuit from producers of the sparkling wine), with brilliant top notes of peach and nectarine with a warm heart of oakmoss and cinnamon – a fragrance of celebration and a rush of power.
In 1998 In Love Again made women – yes – fall in love with YSL all over again: a fruity-floral tour de force (and instant hit), by master perfumer Jean-Claude Ellena. Scintillating top notes of blackcurrant and grapefruit instantly enamour the wearer before settling into the warmth of blackberry and apple. The fragrance was an instant hit, and continues to grace the perfume wardrobes of YSL lovers today.
The Ambrée Collection marked a new era in YSL perfumery: a tribute to Algerian-born Saint Laurent's obsession with the East. Inspired by different rooms in a Middle Eastern palace, the collection currently holds four expressions of perfume mastery: intoxicating white florals in Supreme Bouquet, a heady mix of leather and spice in Noble Leather, sublime May rose in Majestic Rose – and incense, expressed with oudh, in Spendid Wood. These are the new collectibles for perfume-lovers, and a portal to the sumptous world of Saint Laurent's Orient…
Yves Saint Laurent retains its reputation for absolute creativity – in fragrance, and in fashion. To celebrate the new rock-chick aesthetic of the brand, Yves Saint Laurent Beauty in September 2014 released a the latest reinvention of the YSL woman: Black Opium, composed by four master perfumers (Marie Salamagne, Nathalie Lorson, Olivier Cresp and Honorine Blanc), with Edie Campbell as its 'face', characterised by its overdose of the black coffee accord to instantly invigorate the senses, contrasting with voluptuous white floral heart notes and a gourmand vanilla base.
The following year, Black Opium scooped Best New Fragrance for Women in the UK's prestigious Fragrance Foundation Awards – and since then, the fragrance has acquired countless 'collectors', thrilled by limited editions and new 'spins' on this smouldering scent.
The utterly feminine Mon Parfum has joined the line-up, too – inspired by the city of lovers, Paris: a modern 'white Chypre' created by perfumer Harry Fremont which is luminous with white notes, patchouli and musk. As they put it, Mon Parfum 'urges you to seize the moment, transcent the present and prepare to fall head over heels into the arms of a passionate love.'
So YSL continues to delight – and shock – at the same time. The last word, perhaps, should go to the legendary designer himself – who dared to pose naked, for his own fragrance advertising campaign, because 'perfume is worn on the skin, so why hide the body…?'