Van Cleef & Arpels is a love story – a love story expressed in fine jewels, and in exquisite fragrances. 
It began when Dutch craftsman Alfred Van Cleef – an expert in cutting precious stones – fell in love Estelle Arpels, the daughter of a dealer in those stones. He was 24. She was just 19.
But they shared more than youthful enthusiasm, a passion for jewellery and a taste for taking on a challenge: they enjoyed constant family support. Alfred Van Cleef sealed a partnership with his brother-in-law Charles Arpels (and soon, Julien Arpels). And in 1906, they opened their doors to Paris's elite in the Place Vendôme. Today, Place Vendôme is still home to the greatest jewellery houses in the world – with Van Cleef & Arpels to be found at No. 22 on this landmark square, in a stunningly redesigned boutique…
Times change – but the so-creative Van Cleef & Arpels spirit remains, expressing itself through five themes which have become synonymous with the brand:  nature, couture, Art Deco, 'Transformation' – and, adding a touch of feminine whimsy, the world of fairies and ballerinas.
Over the past century, roses, palm leaves, butterflies and lyre birds have been incorporated into Van Cleef & Arpels's jewellery – often through the technologically innovative, invisible 'Mystery setting'. (That's 'nature'.)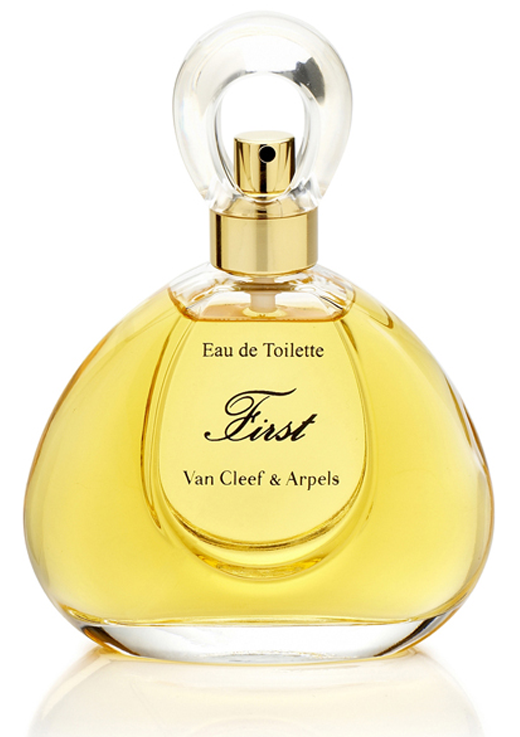 Located in the heartland of Paris's couture world, Van Cleef & Arpels has echoed the world of fashion and fine fabrics, creating the effect of seamless embroidery with sapphires and diamonds, brackets recreating a delicate mist of gauze, or a 'zipper', whose teeth are baguette-cut diamonds.
Fairies and ballerinas, meanwhile, reflect the feminine grace which Van Cleef & Arpels has always cherished – and enhanced. In 1967, Claude Arpels – eldest son of Julien – was asked by the New York City Ballet and the legendary choreographer Balanchine to think of ways to create a ballet around the theme of precious stones. (Jewels, a three-act ballet, is regularly revived around the world, including at London's Royal Opera House.)
Though Van Cleef & Arpels never shares the identities of its private clientele, many legendary beauties have been photographed in the jewels:  from Audrey Hepburn to Scarlett Johanssen, Grace Kelly to Julia Roberts, Elizabeth Taylor to Sharon Stone…
And today, women all over the world enjoy wearing Van Cleef & Arpels on their bodies – as precious perfumes… Nowadays, of course, every jewellery name worth its diamonds has a fragrance – but VC&F's extravagant floral aldehydic masterpiece First was indeed a real fragrance landmark.
When Jean-Claude Ellena was commissioned to create First for the perfume house – back in 1976 – it was literally the first 'jewellery fragrance' in the world. As Pierre Arpels (part of the VC&A dynasty) commented, 'I dreamed of a perfume in the image of our jewels: discreet but precious, fleeting but very present.' Arpels also mused on the relationship between a jewel and a perfume, at the time VC&A unveiled the ground-breaking First. 'They are the two adornments of women,' he commented. 'A dress is a part of a woman's wardrobe… Her shoes and handbag are accessories. But you could never call a jewel an accessory. Nor a perfume. To me, perfume is the final adornment…'
With its perfect balance of flowery, warm, aldehydic and spicy notes, First became a landmark, timeless and sublime. As perfume critic Barbara Herman describes it, 'First just smells expensive. It's the perfume equivalent of those floral arrangements seen in the lobbies of expensive hotels.'
Since then, Van Cleef & Arpels continues to work with many of the world's greatest noses, including Nathalie Lorson (for the gourmand So First), and Antoine Maisondeau, who worked on Féerie, with its unique 'fairy-topped' faceted bottle. But what's also excited the perfume community is the Van Cleef & Arpels Collection Extraordinaire (right) – inspired by the beauty of nature, capturing specific flowers in perfumes like Gardénia Pétale, Muguet Blanc (a sophisticated play on lily of the valley), spiced Lys Carmin and Precious Oud, expressing the delicate side of this so-popular exotic wood…
Appropriately enough, then, for many perfumistas Van Cleef & Arpels is a modern love affair, too…