Encompassing the finest ingredients from around the world and using the best noses to blend them into truly superlative scents, Perris Monte Carlo put quality first and foremost in everything they do.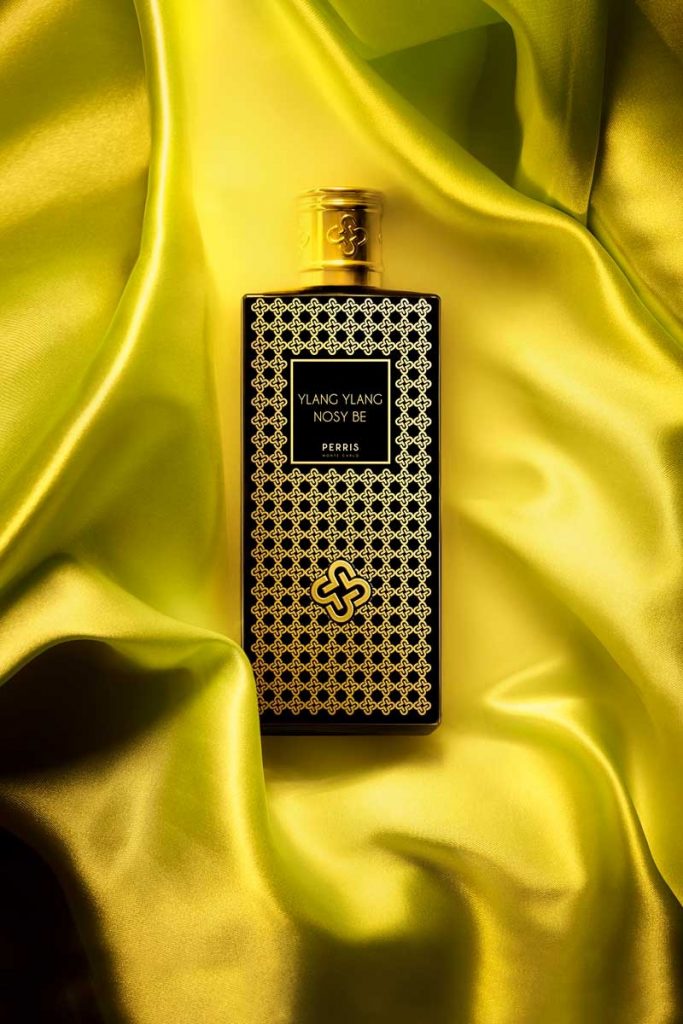 Balancing tradition with innovation, celebrating craftsmanship and worldwide regions renowned for their fragrant heritage, described as 'an ode to opulence', Perris Monte Carlo's scents showcase a true modern luxury.
Founded in the principality of Monaco in 2011, the niche fragrance house of Perris Monte Carlo is actually a name that's been known to European beauty industry insiders over many generations. Indeed, the Perris family legacy spans five decades in cosmetics and fragrances, during which timeframe they have collaborated with designers and international brands. 2012 saw their first foray into the world of fine fragrance with the family name emblazoned on the bottles, though, with each fragrance inspired by the Perris family's global travels. Ever since, fragrance aficionados have been revelling in these extraordinary perfumes.
On reviewing some of their scents, the award-winning blog cafleurebon.com called Perris Monte Carlo 'an ode to opulence', while kafkaesqueblog.com waxed lyrical about their 'multi-faceted' Bois d'Oud, in particular, describing '…the richness of honey-drenched oud followed by plums, a patchouli rose, smokiness, and a toffee'd dirty labdanum amber,' with 'subtle strains of orange blossom' as it warmed on the skin. Intriguingly complex and seamlessly blended, this house is proudly dedicated to seeking out the best of everything. So of course, only the premier noses would do when it came to finding the perfect perfumers to translate their vision. And Perris Monte Carlo have secured the talents of perfume royalty, alongside up-and-coming stars of the scent world.
Split into collections that tell the tale of perfume history, they pay homage to iconic ingredients, but in a thoroughly contemporary way. Les Parfums de Grasse pays tribute to the art of French perfumery, deploying the skills of none other than legendary perfumer Jean-Claude Ellena:
'In 2018, UNESCO inscribed the Regions of Grasse on the Representative List of the Intangible Cultural Heritage of Humanity,' the perfume house explains. And so they set out to create this collection as their tribute to this city, the cradle of perfumery, and its 'noses'. Or as they put it, 'In light of their exceptional knowledge associated with the cultivation of perfume plants, the knowledge and processing of natural raw materials, and the art of perfume composition.' Using a Grass-based perfumer who is practically perfume royalty, was a genius decision we're sure you'll agree with as soon, as you experience these on your own skin.
Moving on to the Italy Collection, this is a line-up that spotlights citrus essences found in Capua, 'the top creator of citrus essential oils since 1880,' where they use two skilful methods to best extract their fragrance, and with the fragrances 'capturing the warmth of the sun rays… while accentuating the natural characteristics of the citrus with hints of cedar, mandarin, bergamot and orange.'
Celebrating new talent as well as long-established names, the young, independent Italian perfumer Luca Maffei was chosen to work on this collection (and in fact, oversees and has composed the majority of the Perris Monte Carlo fragrances, reflecting their belief in his talents). He works with a Perris family nose, Gian Luca Perris, who collaborated on Bergamotto di Calabria and Mandarino di Sicilia for the Italian collection, and also Vanille de Tahiti (from the Black Collection – see below) for a more exotic bent. Despite only starting his professional career in 2014, Maffei has already added his name to over 126 fragrances – some of them multi award-winning – and is clearly a name to watch.
For their Gold Collection, Perris Monte Carlo venture further afield, 'inspired by travelling the picturesque countries and by the great culture of perfumes natural raw materials that you experience in every moment during your stay in Middle East.' Referencing mythology and fragrant tales of folklore, evoking mountains and magnificent landscapes, these are scents to drift you off into a dream world of olfactory memories, which set your imagination free as you wear them.
Delving deeper, this Black Collection harnesses the perfume power of 'the world's most exceptional raw materials, showcasing the cornerstones of perfumery: oudh, rose, patchouli and ylang ylang – the Ylang Ylang Nosy Be, for example, whisking us to the Madagascan island its named for, and swathing you in a creamy cloak of luscious floralcy that wafts in delicious drifts for hours. And for true lovers of perfumery, you are invited to 'experience fragrance in its purest form' by lavishing yourself in the luxury of the Extraits Collection. Unmatched in depth and intensity, these are scents to succumb to in a state of pure bliss.
We think you'll be equally delighted to explore the entire Perris Monte Carlo collection – from the fields of Grasse to the height of the Himalayan mountains, to the sun-drenched citrus groves, tropical islands and beyond. What a joy to travel so far, with just our noses…