For more than 100 years, Montblanc have been synonymous with exquisite writing instruments. Today, from the humble fountain pen, Montblanc have moved into watches, leather goods, stationery – and of course, to fragrances which embody their commitment to quality and craftsmanship.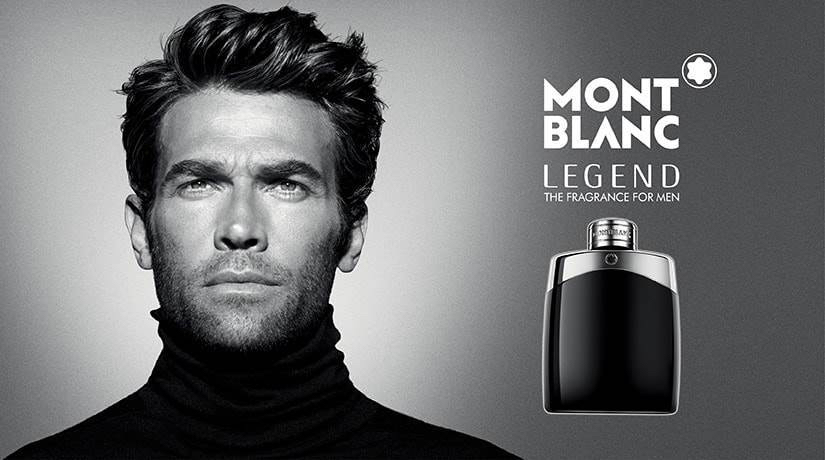 Historic documents have been signed with Montblanc pens. Billion dollar deals, too – because these are pens that are coveted by luxury-seekers the world over. The legendary 'Meisterstuck' pen, launched in 1924, became the ultimate symbol for writing culture – and the embodiment of perfect, timeless design which remain Montblanc's signature today.
Where did the company's name come from, though? Rumour has it that during a card game, a relative of one of the business owners draw an analogy between the pen – the 'pinnacle' of writing instruments – and Mont Blanc, the highest and most majestic peak in the Alps. Its so-recognisable white tip – seen on the caps of Montblanc fragrance bottles, as well as those of pens – reflects the snow-covered peak of its namesake mountain.
As Montblanc put it: 'The journey from a piece's initial inception to realisation is a breathtaking passage to follow. At every step, our master craftsmen work diligently to pour their hearts and souls into the fine products' – whether that's exquisitely crafted leather products, elegant jewellery, beautiful eyewear or enthralling fragrances.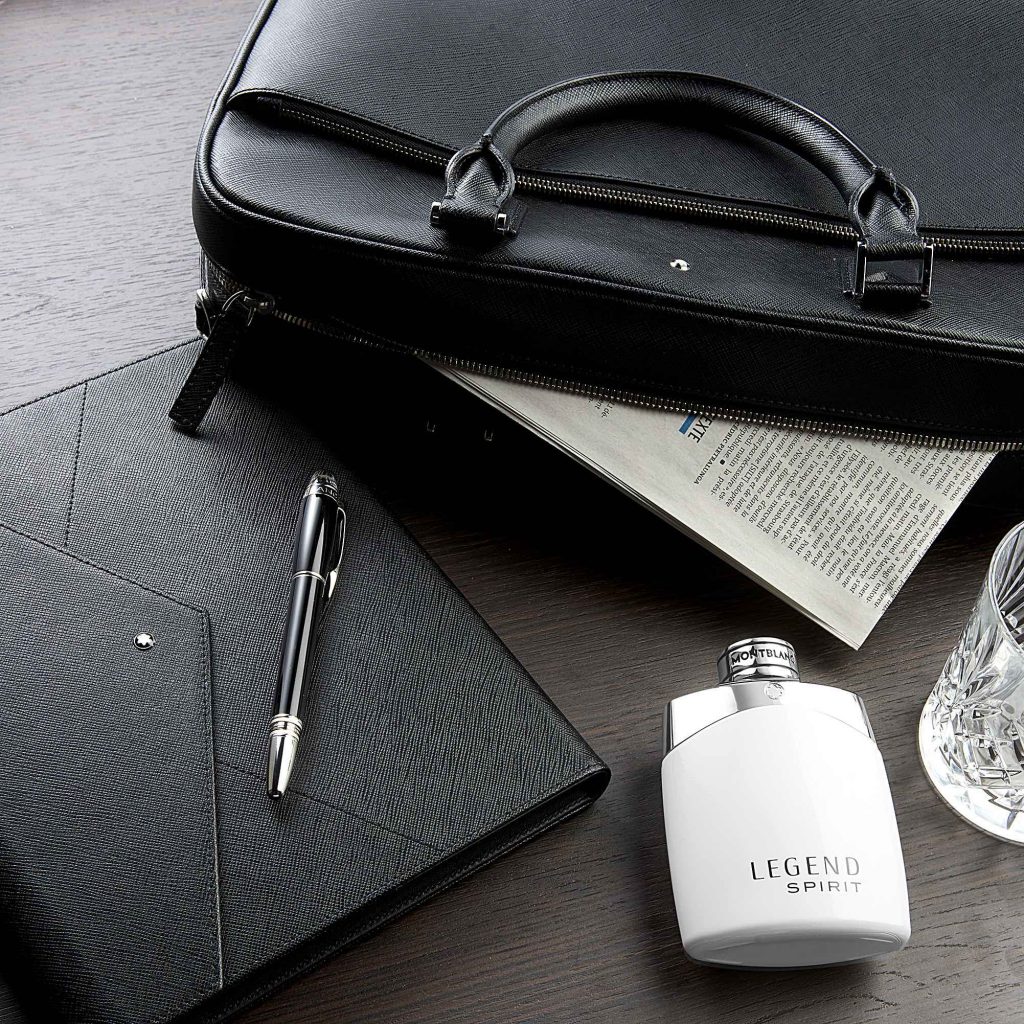 'If writing is the visible expression of the soul,' they tell us, 'fragrance is surely its unspoken, subliminal language. Fragrances tell stories, shape emotions and evoke poetry, writing in unseen ink where the fountain pen marks on paper in black and white.'
The fragrant element of the Montblanc tale begins with the fresh, clean and sensual Legend – a masculine fougère opening with the crispness of Italian bergamot and French lavender, pineapple leaf and verbena. In the heart, encounter oakmoss, apple, rose and geranium – while the magnetic dry-down enfolds skin in sandalwood and tonka.
Legend Spirit builds on the resounding success of much-loved Legend with a breathtakingly fresh yet woody-aromatic composition 'that captures a virile, intense and textural freshness'. Notes of bergamot, pink pepper and grapefruit make for a zesty first encounter, while at the heart, an aquatic/ozonic accord breezes through lavender and cardamom. As it warms on the skin, its intrigue via white musks, cashmere wood and an oak moss accord. To quote the tailorandbarber.com blog: 'Montblanc has created a wonderful balance of sweetness, florals and woods, while keeping the fragrance masculine. This is mainly a daytime Cologne – but the soft woods will carry you into a summer night without any trouble.'
2019's Montblanc EXPLORER, meanwhile, pays tribute the theme of exploration, with which this name has been linked since the beginning. Montblanc pens have been a favourite among keen travellers for the past century, thanks to its fountain pens whose ink never leaks, whatever happens in life or travel. And Montblanc itself shares the same values as explorers – notably the relentless quest for excellence.
Three talents from fragrance house Givaudan collaborated on Montblanc EXPLORER: Antoine Maisondieu, Jordi Fernandez and Olivier Pescheux – each bringing 'their own knowledge of a specific ingredient and their emotional experience, both as a nose and a traveller, to this project.'
Montblanc EXPLORER brings together a green/floral extract of Italian bergamot, paired with clary sage and pink pepper. In the heart, encounter vetiver that is organically and ethically produced in Haiti, while the final stopover takes us to the island of Sulawesi, via a new type of patchouli developed exclusively for Montblanc fragrances.
'Our senses,' observe Montblanc, 'are enchanted by the evocative aromas of nature. Humankind has long sought to preserve these scents beyond a flower's fleeting life. In Montblanc's perfume workshop, highly-trained perfumers create finely nuanced tapestries of scent. They deftly manipulate inspired blends to subtly communicate the values and emotion of Montblanc.'
And they do it with the stylish flourish which is Montblanc's own, famous signature.