Is there anything to beat the excitement and anticipation we feel when we dress for a glittering occasion…?  Time ticks tantalisingly slowly towards those final moments when we slip on a fabulous, maybe jewel-encrusted shoe, and spray our décolletage with scent to complete our look.
We want to feel sparkling, provocative and sexy. And when we think of a name that crystallises that, it's Jimmy Choo – famous for iconic shoe designs, and now for beautiful fragrances, too.
The Jimmy Choo story began over 20 years ago in the East End of London in the atelier of a shoemaker called Jimmy Choo. He became an A-list darling, creating shoes for the jet-set – including Diana, Princess of Wales. Then in 1996, Tamara Mellon OBE – a chic and savvy accessories editor at British Vogue – spotted his talent. She saw potential for his designs to inspire leading actresses, who could walk them right into the spotlight of the red carpet. So she took Jimmy Choo to Hollywood, travelling to Los Angeles initially to produce shoes dyed to match actresses' dresses for the Oscars.
Jimmy Choo became synonymous with the art of celebrity dressing – and more specifically, the A-list's go-to designer for shoes: that all-important finishing touch. Via a million paparazzi camera flashes, Jimmy Choo became known for dressing the world's most famous actresses and starlets – and got global exposure.
The (private) jet-set from London to New York and beyond fell in love with the designer's shoes. Musicians and heads of state were spotted wearing Jimmy Choo, and so the empire grew: glamorous, glitzy stores in London's Belgravia – with stores on Avenue Montaigne in Paris, New York's Madison Avenue, the Via Condotti in Rome and Tokyo's Ginza stamping their stiletto-ed footprints on the international shopping map.
Fast-forward to today and the starlet roll-call continues to grow. Creative Director Sandra Choi (who is also Jimmy Choo's niece) continues to champion Jimmy Choo's legacy. Evening shoes on towering heels are beautifully fashioned from mirrored and metallic leather and suede, often encrusted with its signature glitter and crystals. Clutches glimmer and gleam like gilded jewels – and a new wave of iconic celebrities can be spotted wearing its latest designs in sandals, shoes and clutches. Diane Kruger, who wore the Katima sandal to the Cannes Film Festival. Rosie Hungtington-Whiteley, who tucked her lipstick into a Calista clutch for Vanity Fair's hot-ticket Oscar party. Frieda Pinto, in her New Lancer sandals in shimmer suede. And so the A-list goes on..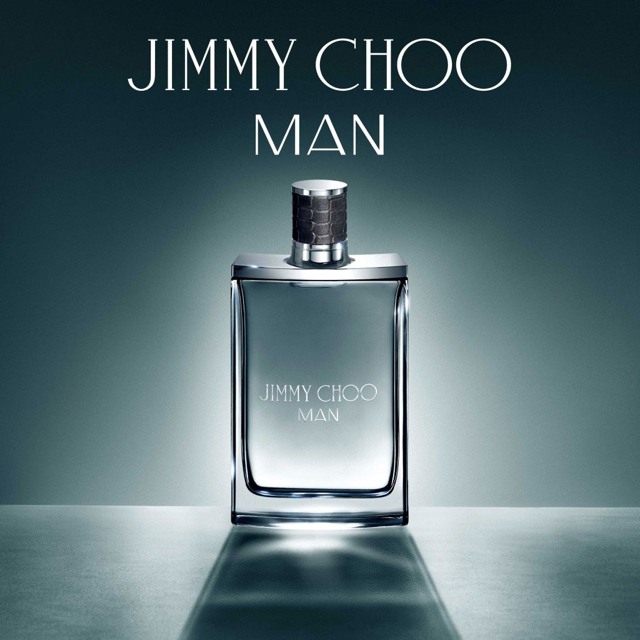 So clearly, the Jimmy Choo woman is bold, daring and confident in her style. At heart, she's glamorous and sensual, attracting others with her magnetism. Just sometimes, this so-glam city-loving woman can be rebellious and unpredictable. But since the launch of the first signature fragrance in 2011, there's a new accessory for the Jimmy Choo-lover. 'Fragrance gives a woman identity,' Tamara Mellon observed at launch-time. 'When a woman comes into the room, you might recognise her by her smell. Or if she leaves her scarf behind and you pick it up, you smell her.'
Created by dynamic rising star Olivier Polge (before he headed Chanel-wards), Jimmy Choo's debut scent. With its textured Murano glass bottle, it's earned praise from perfume critics round the world, becoming a contemporary classic. Illicit (above) is among the scents that have followed – and with Jimmy Choo offering men's shoes, it was surely only a matter of time before masculine fragrance joined the line-up – in the form of Jimmy Choo MAN. A stunning woody-aromatic fougère, fresh with lavender and mandarin and softened by fruity honeydew melon, pineapple leaf and geranium, with a lasting signature of patchouli, suede and ambery woods.
To read more about Jimmy Choo's contrasting creations – each a fabulous, fragrant 'accessory' in its own right – click on the bottles, below…