From Winston Churchill to Michelle Obama, Frank Sinatra to HM The Queen: that is quite some roll-call of famous CREED-lovers…
But they're just one tiny thread in the fascinating fabric of the history of this perfume house – which began, they tell us, as a firm of bespoke tailors in London's exclusive district of Mayfair.
As the Creed tells the story, in 1760 James Henry Creed opened his business on Conduit Street – and soon began to offer fine fragrances to London's elegant elite. In 1781, he created Royal English Leather in honour of King George III – and it remains in CREED's collection today, a wearable, splashable part of scent history. (Read the family's fascinating lineage here.)
Queen Victoria appointed CREED as the official supplier to her royal household: among the fragrances she received was the very first draft of Fleurs de Bulgarie, as much loved today as it was then. The fashionable courts of Europe soon followed: Napoleon III and Empress Eugénie of France, Franz-Joseph and Elizabeth of Austro-Hungary, Queen Christina of Spain… And it was at the invitation of the Emperor and Empress of France that CREED upped sticks from London to Paris (see left), where they've remained ever since – synonymous with quality and exclusivity, for fragrance-lovers. (Jasmine Imperatrice Eugénie was apparently first dabbed onto the pulse-points of the Empress…)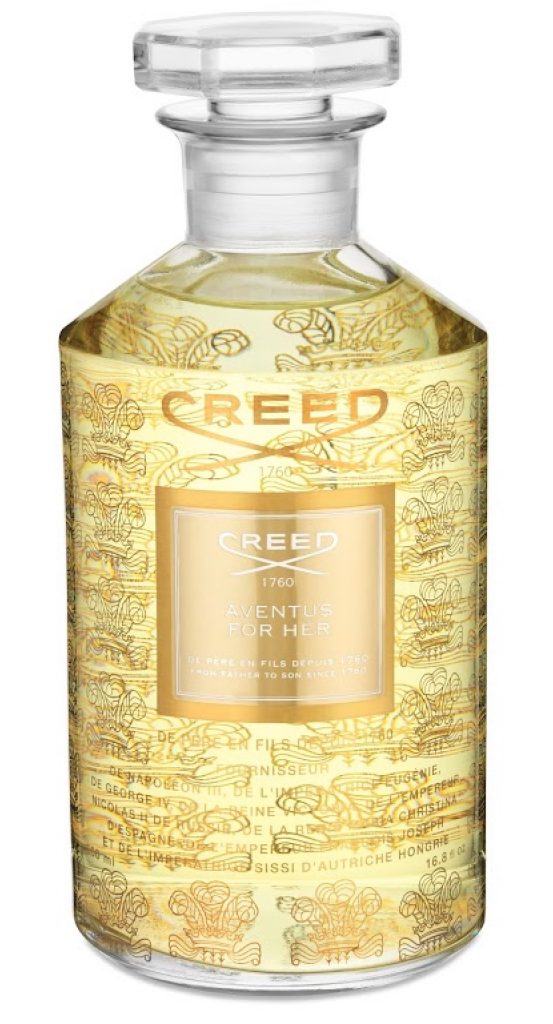 A 'best-kept secret of the perfume world', CREED's sometimes described as – but it's no secret among the seriously rich, chic and famous. From heads of state to movie stars, CREED's client list, they say, has always read like a Who's Who. In addition to the fragrances in the CREED portfolio – and there have been over 200, since the days of James Creed – they develop around half a dozen bespoke scents a year for the world's elite. Spring Flower was created for Audrey Hepburn. Fleurissimo was presented to Grace Kelly, upon the occasion of her wedding to Prince Rainier of Monaco. Green Irish Tweed, a CREED bestseller, was originally created for Cary Grant.
Olivier Creed – described as 'the world's most elegant perfumer', by The Independent newspaper – is today the sixth generation of the family to run CREED, and took over in 1985. Originally, he attended the prestigious École des Beaux-Arts in Paris, to develop his talent for painting. And as it happens, Olivier Creed regards perfumery – as we do – as a form of art. 'As with the visual arts, when the moment of inspiration comes, you have to seize it, there and then.' He is known to wake in the night with an idea for a work in progress. 'I have a small laboratory close to my bedroom,' the 'Créateur Parfumeur' told The Independent. 'That way, if I have an idea, I can get down there and try it out straight away.'
In 2005, Olivier set out to create an utterly romantic, wedding-worthy fragrance. Love in White was inspired by a trip to Fontainebleu in the spring. 'It all looked so beautiful and optimistic,' he recalled. 'Like something wonderful was about to begin. I thought, this is how love begins, with everything to experience and anticipate. I wanted to capture this mood in a perfume using white blossoms, such as magnolia, hyacinth and narcissus.'
An inveterate traveller and a perfectionist, Olivier still personally selects many of the ingredients: Florentine iris, tuberose from India, the purest rose essences from Bulgaria, Turkey or Morocco – not to mention genuine Parma violets.
CREED also manufacture their own natural essences, using the traditional infusion technique – a costly process, now abandoned by most perfume companies. 'I have one core belief,' he's been quoted as saying, 'and one only: we must always use ingredients which are natural. I've travelled thousands of miles to find the right fruit or flower. My bergamot comes from Calabria. My favourite iris is from Florence. I found a rare and extraordinary sandalwood at Mysore, in India…'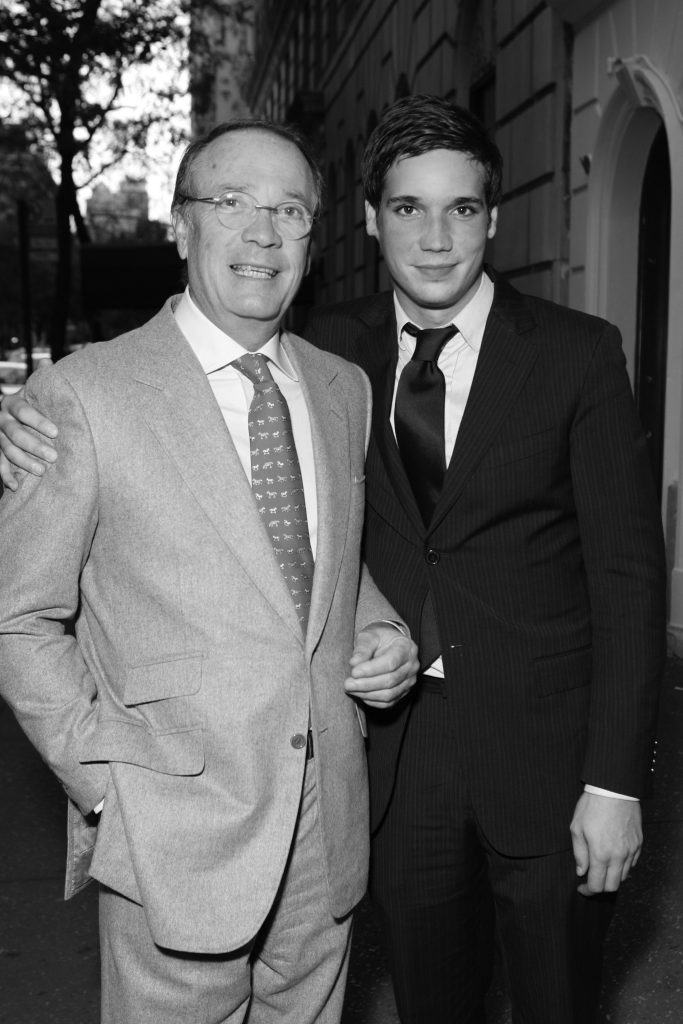 Perhaps CREED's most celebrated fragrance of all, though, is one of the many masculine creations: Aventus for Men – a true sensation, around the world and cited by Colognemasters.com as by far 'The Ultimate Best-Smelling Cologne for Men', based on on-line reviews. Aventus for Mens has a place alongside classics like Green Irish Tweed, Royal Water and breezy Virgin Island Water.
All of these – and more – can be explored at your leisure in good perfumeries, but also now at CREED stores in Paris on the Rue des Saints-Pères and in the 8th Arrondissement (close to the major couture houses). And CREED now has a true London presence – a stunning, mirrored flagship Mayfair store on Mount Street (above left). Almost right back where CREED started…
Today, there is a seventh-generation perfumer working at the house. Erwin Creed has taken his place alongside his father (seen together, right); the two now travel together, seeking out those precious elements and launching fragrances which take CREED in exciting new directions – including a collaboration with Harrods on a spectacular interpretation of an oudh fragrance, Millesime 1849. (Read Erwin 'talking oudh', here.) Together, too, father and son worked on Aventus for Her (above right) – the female counterpart to CREED's global bestselling men's fragrance.
When asked by KA Magazine what inspires him to create a new fragrance, Erwin replied: 'The same impulse that triggers the sculptor to pick up his tools, the painter his brush or the architect his pad.' And, he continued: 'Making fragrance is a creative endeavour… At CREED, for over 250 years, we have moved towards a notion of perfection, creatively speaking, fragrance by fragrance, pursuing a vision of the true, the good and the beautiful.'