It was fragrance that helped put Carven on the map in 1946, with the Parisian couturier's launch of Ma Griffe: its exhilarating, bold and playful perfume – aimed, unusually, at young women – acquired a serious fan base.
And it is fragrance that has helped put Carven back on that map, in the 21st Century: Carven Le Parfum (created by one of the most famous 'noses' in the world, Francis Kurkdjian) has had the perfume blogosphere buzzing, since its 2013 revival.
Marie-Louise Carven was born Carmen de Tommaso, in Chatelleraut, north of Poitiers. Just five feet one inches tall, she was told by her mother she would 'never be elegant'. How wrong can a mother be? As a young woman, Marie-Louise opted to study architecture and interior design at the Ecole des Beaux-Arts. And she ignored her mother's comments – who knows, maybe her ambition was even fuelled by them? – deciding to use her size to advantage, by designing clothes to flatter and enchant petite women.
Marie-Louise reinvented herself with a new name:  a splicing of part of her first name, Carmen, and that of a beloved aunt, Madame Boyriven. (Carven still has a ring about it, today.) And at the end of World War II, she opened a studio on the Champs-Elysées, becoming known around Paris as 'the smallest of big couturiers.'
Over the next five decades, she continued to preside over the House of Carven, launching menswear, swimwear, accessories, leisurewear, and a 'juniors' collection, with a so-fresh signature: 'the breath of youth', it was described as. 'She had the intuition to appeal to young girls at a time when couturiers mostly dressed older women,' an instructor at the Institute Français de la Mode later said, in tribute.  She drew inspiration from world travel (pictured above, Carven draping a showroom model with fabrics inpired by a voyage to Africa in 1949), from artistic motifs, her luxurious salon decorated with a connoisseur's zeal for collectible antiques.
When it came to launching that debut perfume, Ma Griffe ('my signature', seen left in this collectible vintage ad.), she did it in the most dramatic way imaginable. Hundreds of little green-and-white parachutes were dropped from an aeropolane onto the centre of Paris, each carrying a little sample of the scent. This fragrant stunt ensured, as they put it, that 'the lingering scent of Ma Griffe floated everywhere: at the Opéra, at charity balls, at the most fashionable sports events from Deauville to Monte Carlo.'
Carven only retired – at the age of 84 – in 1993. 'Couture brought me happiness,' she is quoted as saying, at the time. 'I did everything I could to make women beautiful.' Which included creating exquisite fragrances, of course: the 'finishing touch', for all of us.
It all went quiet on the Carven front, for a while, after that.  But since 2009, this sleeping beauty of a fashion house has been reawakened – introducing the ready-to-wear label to a new generation of women across the style spectrum, from Beyoncé to Rihanna via Isabelle Huppert and Emma Watson. Then in 2013 Carven Le Parfum burst into blossom, putting Carven on the scent scene once more – created by Francis Kurkdjian, the acclaimed 'nose' known for Acqua di Parma Iris Nobile, and Jean-Paul Gaultier Le Male.
Francis says of this sparkling floral: 'I wanted to play with the Carven values in a feminine mode: timeless elegance that also seems absolutely effortless. I wanted a fragrance that would resemble a huge bouquet of freshly-cut flowers, with temperament and a lingering sillage.'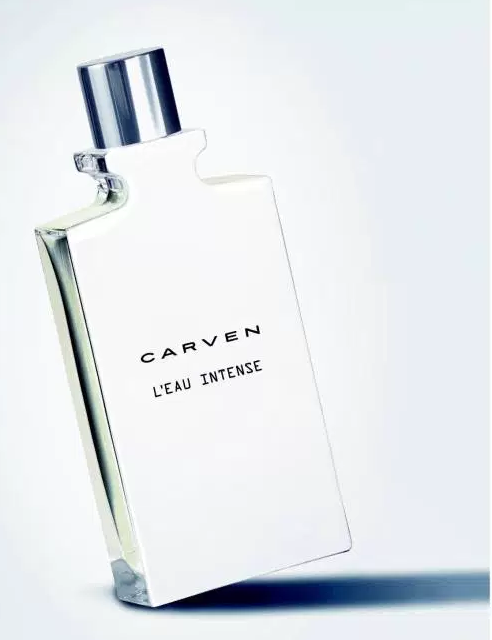 As Jasmine Award-winning blogger Katie Chutzpah commented at launch time, 'Carven Le Parfum has just resurrected and reaffirmed Carven's ability to deliver greatness.'
It's been followed by Carven L'Eau de Toilette and Carven L'Absolu – also 'signed' by Francis Kurkdjian. The former is an 'ode to freshness and femininity against a backdrop of creamy softness', showcasing sweet pea, peony, freesia, hyacinth, wisteria, musk and sandalwood. The voluptuous Carven L'Absolu was developed by Francis in tandem with his former 'apprentice', Jérome Di Marino. And in addition to an intense version of Ma Griffe has been reintroduced, too: a chance to rediscover this 'olfactory time capsule', one of the most talked-about fragrances of its time.
The long-awaited men's creations, meanwhile, are offered in some of the most striking bottles we've seen in many a year – resembling a two-dimensional cut-out. But the fragrances are anything but two-dimensional: a quintessential Vetiver Eau de Toilette, Pour Homme – fabulously woody-spicy-aromatic – and Carven L'Eau Intense – described as having notes 'awash with freshness' by blogger The Candy Perfume Boy, 'truly evocative of a crisply ironed white shirt freshly buttoned up.'
We certainly couldn't be happier to see this legendary fragrance name restored to glory.