One of the city's newest perfume house, BDK has its roots firmly in Paris's perfumed history, while its design is even inspired by an iconic Parisian building…
Unlike the names Guerlain, Creed or Dior, Benedek isn't one you'd immediately associate with perfume. But in its own way, 29-year-old David Benedek's family has also played a pivotal role in sharing the love of French fragrance within France and beyond its shores.
David's grandparents, he explains, were Romanian. 'They left their home country after World War II when it became a Communist state, and fled to Paris,' recalls David (pictured below). While his Romanian grandfather – a former lawyer who found he could not practice in France – studied French, David's grandmother trained as an aesthetician, soon building up a clientele of elegant, perfume-wearing Parisian women, who spoke in raptures of Je Reviens, Miss Dior, Chanel. 'One day she asked my grandfather for a perfume. He was amazed to find how expensive that perfume was. And he had a brainwave: to ask various leading French perfume brands if he could distribute their perfumes on U.S. Army bases, in France.'
Soon, he had agreements in place do just that – to great success. French perfume was a hugely desirable commodity in the US, and thanks to the Benedeks, countless soldiers and airmen returned home to their wives with happy-making scented souvenirs of their husbands' military postings. Continues David, 'My grandfather was hugely successful at this and decided to open a perfumery in Paris.' Sadly, he died of a heart attack one month before it opened – whereupon David's grandmother and his father, then in his twenties, stepped in. Today, the family's huge Parisian perfumery, Benlux – on the plummest of sites, right opposite the Louvre near the Palais-Royal – purveys all manner of luxury goods, while continuing to attract scent-seeking tourists from around the world.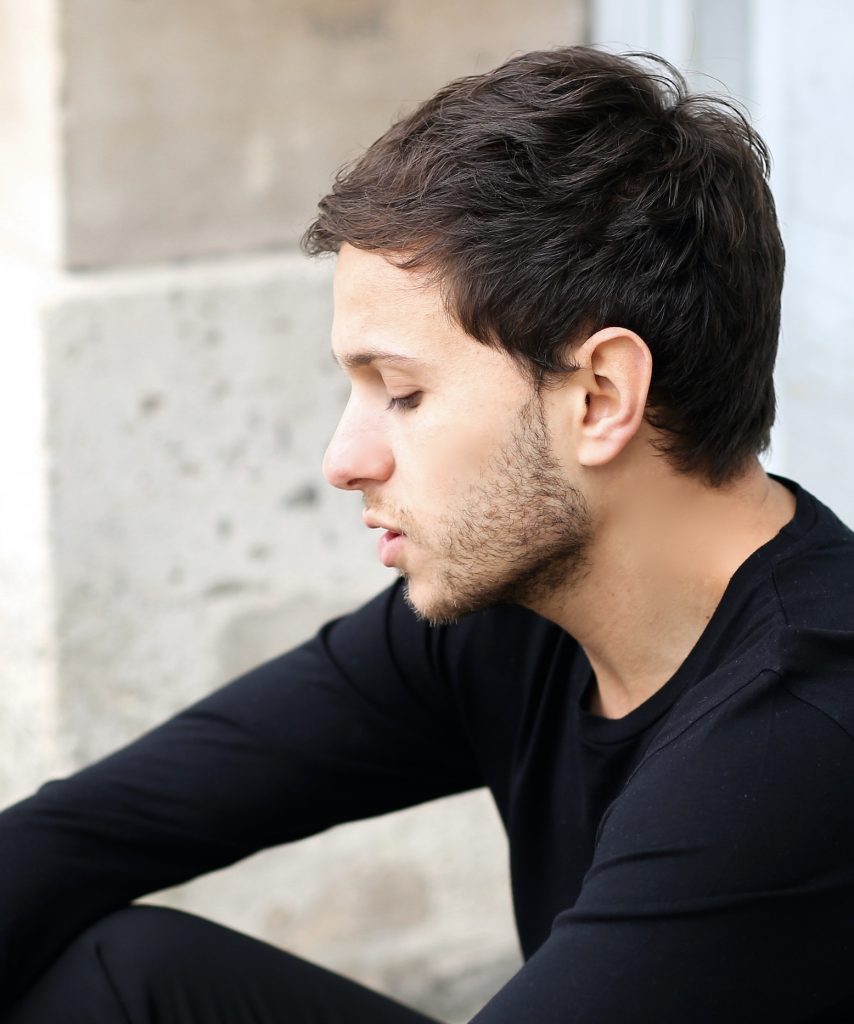 David's grandmother was also the influential figure who acted as his 'personal encyclopaedia of perfumes. In her bathroom, she had so many beautiful bottles – from Lalique, Revillon, Dior… I grew up surrounded by beautiful fragrances and I had that inside of me.' After school, David initially sought to make his mark elsewhere, studying Economics and Mathematics. But those of us who love perfume understand only too well its magnetic allure, and as part of his Masters, David opted to take a perfumery course at the French Institute of Fashion. An internship with distributor InterParfums made him realise that 'I needed to learn how to make perfume. So I studied raw materials with Givaudan and continued my education with [Paris perfume school] Cinquième Sens.'
Then, at the almost preposterously tender age of 25, he decided to set about founding his own perfume house, BDK Parfums (a sort of abbreviation of his family name. 'I wanted to translate the Parisian heritage of perfume, in a very contemporary way.' Growing up in the city, he was deeply aware of how fragrance is woven (or perhaps soaked) into fabric of Parisian life. 'It's a place where people wear a lot of perfume. But beyond that, they have a really strong relationship with their fragrances. They're confident in their choices – and their tastes are diverse. I love people-watching here – and "people-smelling", too. Parisienne women are very independent, very refined – and very sure of their tastes.'
Having chosen to work with the fragrance house Mane, David was assigned three of their leading perfumers, Violaine Collas, Serge Majouiller and Cécile Matton. Two collections were born of this collaboration: Collection Matières, showcasing some of perfumery's most precious materials in Tubéreuse Impériale, Wood Jasmine, Oud Abramad and Crème de Cuir, and – what could be a more perfect expression of his home city? – the Collection Parisienne, featuring Bouquet de Hongrie, Pas Ce Soir and Rouge Smoking.
Resisting the temptation to play the family card, take the easy route and launch them on the shelves of his family perfume store, instead David successfully targeted the revered specialist niche perfumery Liquides. And after just a couple of years, BDK Parfums' contemporary take on French perfumery is seducing perfume-lovers from the Ukraine to Italy via Switzerland, the Netherlands, Russia, Hungary and (yes) Romania.
After being talent-spotted by buyer Vesa Kalho, BDK Parfums launched at Harrods with two exclusives: Tabac Rose and French Bouquet, 'which revisits the 1970s style of powerful, aldehydic perfumes,' David explains. Launched out of the bottle on a tide of aldehyde C12, gathering armfuls of rose, bergamot and jasmine before revealing its base of labdanum, patchouli, vetiver and tobacco, it's a modern Chypre – but in the sublime tradition of 'proper French perfume'.
Not a concept. Not something clever-clever, trying to shock the olfactory organ just for the sake of it. Just a downright gorgeous scent which would surely have made his late grandparents so, so proud. And just might make the name Benedek as familiar to future generations of scent-lovers as that of Guerlain, Creed or Dior.