From an intrepid travel-inspired couple's dream to a global fashion and accessories brand, Banana Republic have now upped the ante for stylish fragrances with a so-cool fragrance collection…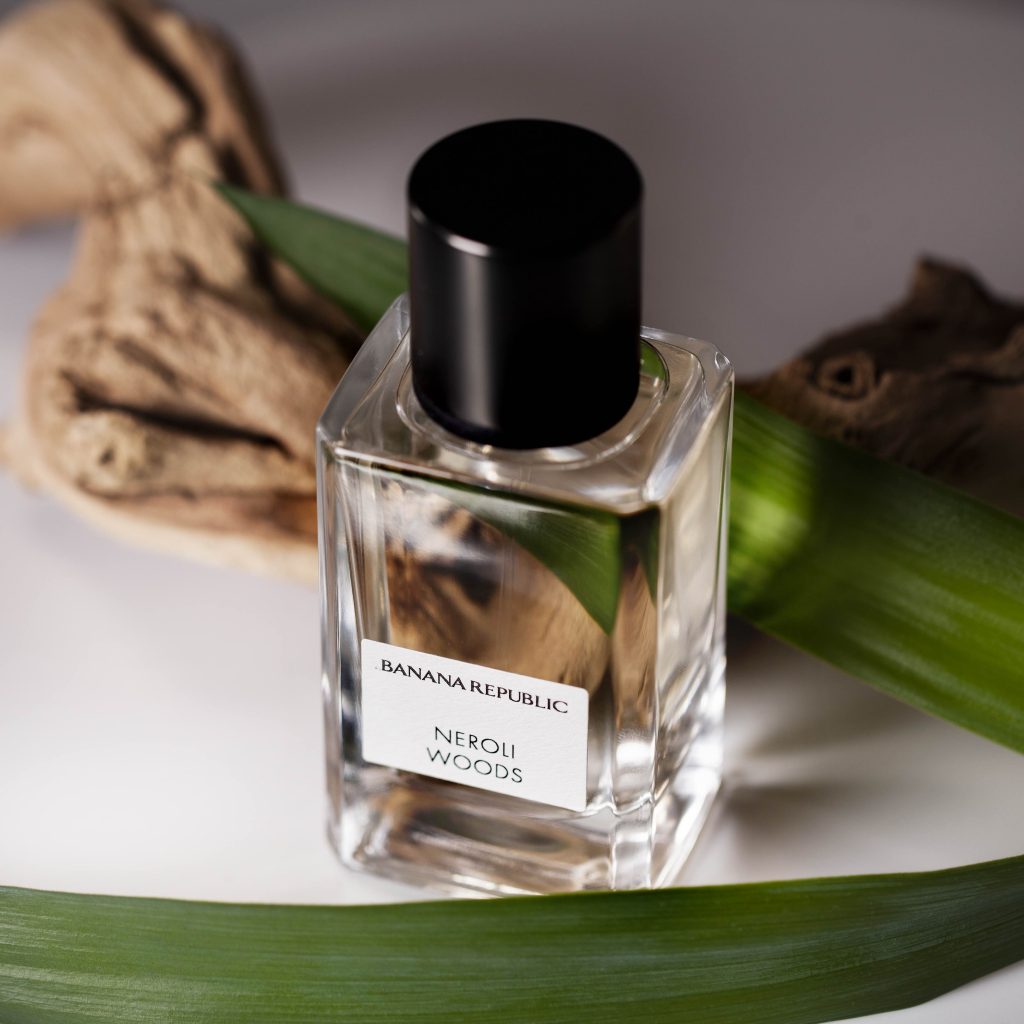 Originally called Banana Republic Travel & Safari Clothing Company, this now world-famous fashion brand was founded back in 1978 by a couple who enjoyed trotting the globe looking for new and exciting things to bring back from their travels. Mel and Patricia Ziegler's original concept was to open a small boutique with a distinct safari theme.
Already well-known for acquiring unique clothing items their travel-related jobs brought them in contact with, they eventually realised their dream when they opened a store in the Mill Valley area of Northern California. The store became famous for its hand-drawn catalogue of items with fictionalised explorer stories printed alongside products for sale, and the Zieglers recounted their true-life adventures, meanwhile, in their memoir, Wild Company, published in 2012 by Simon and Schuster.
In 1983 the name changed to the more memorable Banana Republic. From that spark of an adventurous idea, the empire has expanded to 32 countries worldwide. Boasting a whole wardrobe of favourites – from clothing, eyewear, jewellery, shoes, handbags and now, of course, those stunning fragrances – Banana Republic say they are '…all made for a life in motion,' and there are certainly 'designed for a life with no boundaries,' for those who are 'curious, connected and out in the world.'
The very first Banana Republic fragrance was actually launched in 1995, the unisex 'Classic', which led to a number of successful and variously themed collections. But what made us really sit up and take notice was being introduced to their new niche-inspired ICON Collection – encompassing fragrances that mark significant dates, personal memories and themes to mark the fashion label's heritage.
But what, you may wonder, does 'niche-inspired' mean? Impeccable quality and no-holds-barred style, that's what. We were seriously impressed by the way materials and styles were perfectly (and expertly) evoked, and kudos, too, to the heavy magnetic lid, packaging and price: every one's surely worth double. But the vote in The Perfume Society office for our favourite was pretty unanimous: Neroli Woods.
It's a crowd-pleaser in the best of ways – never boring, just classy, happy-making and full of sunshine. We truly think it's pretty impossible not to fall for it. Inspired by fond childhood memories of summer holidays to the South of France, 'Yogurt cake flavoured with orange blossom water' was a distinct brief, brought to life with oodles of neroli, of course, buoyed by the freshness of mandarin leaves lapped by cool, aqueous coconut water and made oh so pretty with ruffled petals of peony and orange flower.
A frangipani note described as 'solar' (see our Solar Flair issue of The Scented Letter magazine to see how this new fragrance category is currently trending) nestles among ebony woods, amber, creamy sandalwood and the pencil-shaving pleasing-ness of cedar. The journey of the fragrance and its lasting-power (for a citrus) are stellar, at any price. And we'll be wearing this year-round for a stylish spritz of happiness, wherever we travel…
Find Banana Republic fragrances here