Penhaligon's are one of the most famous fragrance houses in the world, a proudly British brand with the most fascinating fragrant history…
Hot towels and steamily scented delights were the order of the day for customers flocking to the famous Piccadilly Turkish Baths on Jermyn Street and it was here that William Penhaligon started working as a hairdresser in the 1860s. Originally from Penzance, Cornwall, his shrewd eye for business led to him opening a rival salon just down the street a few years later. There, Penhaligon began creating his very own fragrances, lotions and potions for a most discerning clientele to enjoy.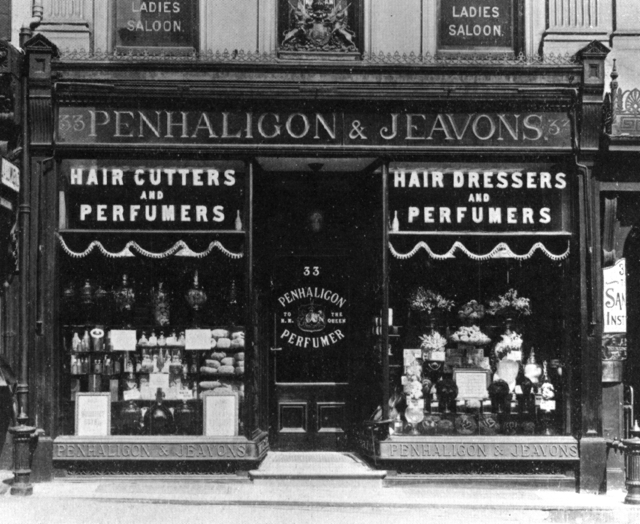 1891 saw what was then 'Penhaligon's & Jeavons' move to the even more prestigious premises of 33 St James Street and 66 Jermyn Street, with the two stores linked together at the rear. They announced to the press that not only were they the sole suppliers for the original Penhaligon's 'hit' fragrance of Hammam Bouquet, but that both shops boasted a new- fangled invention of… electric lighting – still a novelty at this point in retail!
Clearly a whizz with the scissors and the scents, Penhaligon was appointed Royal Barber and Perfumer to the Royal Court during Queen Victoria's reign and by 1903 his business was granted its first Royal Warrant from Queen Alexandra. Nearly a century and a half later, Penhaligon's has added Royal Warrants from The Prince of Wales (granted in 1988) and the Duke of Edinburgh (granted in 1956) to their regal roll call.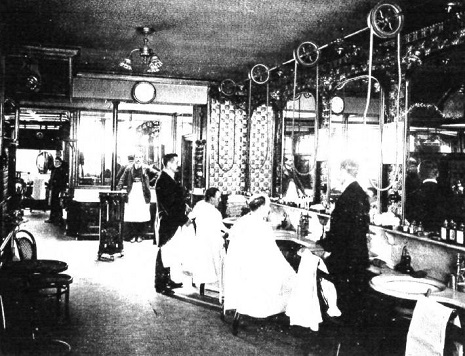 140+ years old they may be, but that doesn't mean the techniques they use are stuck in a time-warp. Penhaligon's consistently make the most of the newest fragrance technology – from CO2 extraction to Nature Print Technology and beyond – promising that 'each bottle contains a blend of the very old and very new.' Those distinctive bottles tap into their history, too; clear glass and brightly coloured bow-ties adorning the stoppers are a direct echo of William's original design.
Still made and produced in England, many of the original fragrances can still be found in the current collection, including Hamman Bouquet. Lately, however, Penhaligon's have collaborated with some of the greats noses of modern times – including Bertrand Duchaufour, Olivia Giacobetti, Olivier Cresp and Alberto Morrillas.
Lately, a whole 'family' has been added to their already impressive stable of fragrances, the Penhaligon's Portraits. Displaying more than a dash of exquisite eccentricity, we're invited to get to know the characters, like The Ruthless Countess Dorothea, who is 'A most ferocious matriarch, known for her sharp mind, even sharper wit and a secret fondness for the company of young men and scones.' While described in mischievously historical tones, it's a tingling, ginger-infused shot of oppulence on a cosy, slightly boozy base. And all the Portraits fragrances have their fingers on the button of contemporary fashions – much like the house of Penhaligon's itself.
Penhaligon's is a treasure trove of scents to discover – rich in both heritage and modern mischieviousness – and how many perfumeries still standing (and thriving) since the 1800's can you think of? We love the way each boutique has its own distinct personality, too, with lavishly appointed interiors uniquely themed to suit each location.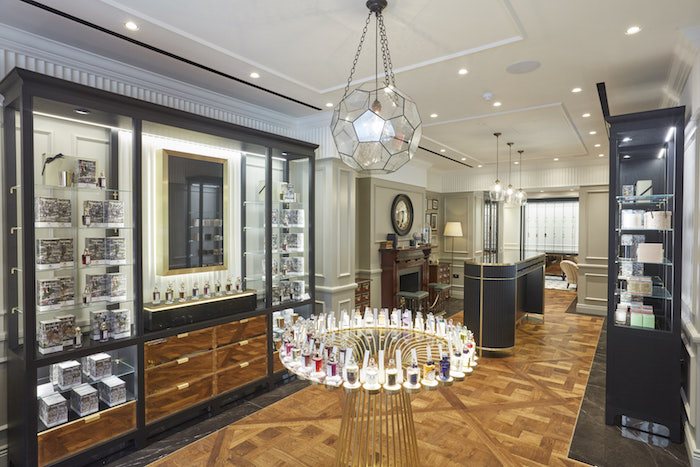 Have you been to visit the newly re-vamped Penhaligon's Wellington Street store in Covent Garden? We rather swooned over the decor (while sniffing out all the latest scents). Whichever boutique you visit, we're sure you'll love getting to know the entire 'family' of fragrances…
By Suzy Nightingale