Yes, we Tweet.
Sure, you'll find us on Facebook.
But our real 'guilty social pleasure' has to be Instagram, which is one of the fast-growing social network out there. (Which is how come we're sure we're not the only ones sneaking a midnight 'fix'.)
Perhaps it's because we work with words all day, but there's nothing like a scroll through some gorgeous photos – posted by clever photographers, or perfume world 'insiders', or vintage bottle collectors – to delight and inspire us about what we do.
Bottom line: Instagram is an altogether great place to indulge a love of fragrance – so we thought we'd share our own favourites (in no particular order). Just click on the names above the photos to find – and follow…
1. cafleurebon

Blogger Michelyn Camen has won a Fragrance Foundation Award for editorial excellence for her website CaFleureBon.com; her role, like ours, takes her behind-the-scenes in the perfume world (in the USA) – and she's no mean snapper. She's fond of a montage, is Michelyn.
2. aromablog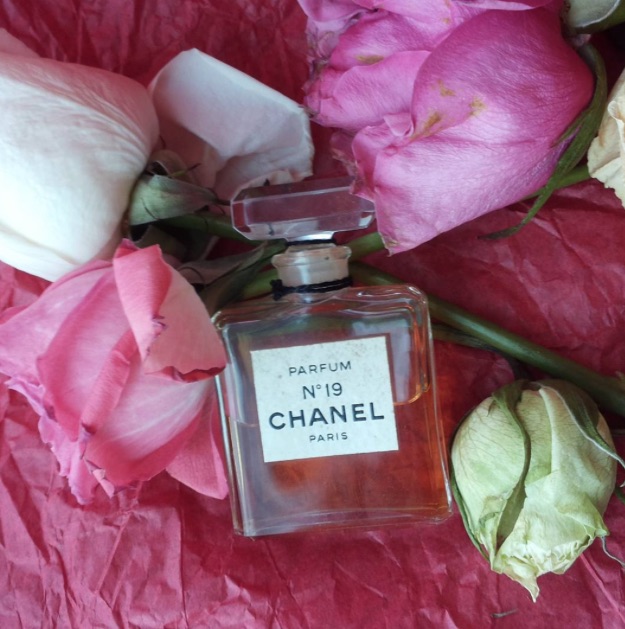 One for vintage fragrance-lovers: Ekaterina Khmelevsky certainly gets her hands on some real treasures from 'heritage' brands, 'phoenix' fragrance houses (which have risen from the ashes and been revived) and niche names. Our only frustration: her captions are in Russian – but Ekaterina insists: 'My English is not so good.' One of the great things about Instagram? A picture speaks a thousand words.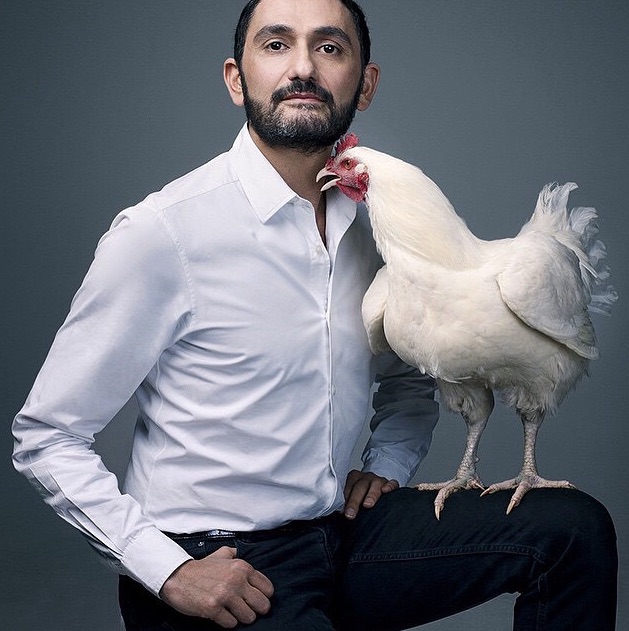 We love following our friend Francis – one of the most gifted and prolific perfumers of our time – on his travels, as he snaps his Maison Francis Kurkdjian creations around the globe and posts snaps from his adventures, which involve a globe-trotting schedule so hectic it almost wants to make us have a lie-down. (Clearly he's the 'nose' who puts the chic in chicken, above.)
In his Instagram feed, two-time Jasmine Award-winning blogger Thomas Dunckley peppers perfumed postings with occasional shots of his cat, his travels (and 'Mr. Dunckley', his husband). It's altogether charming and entirely satisfies our inner stalker.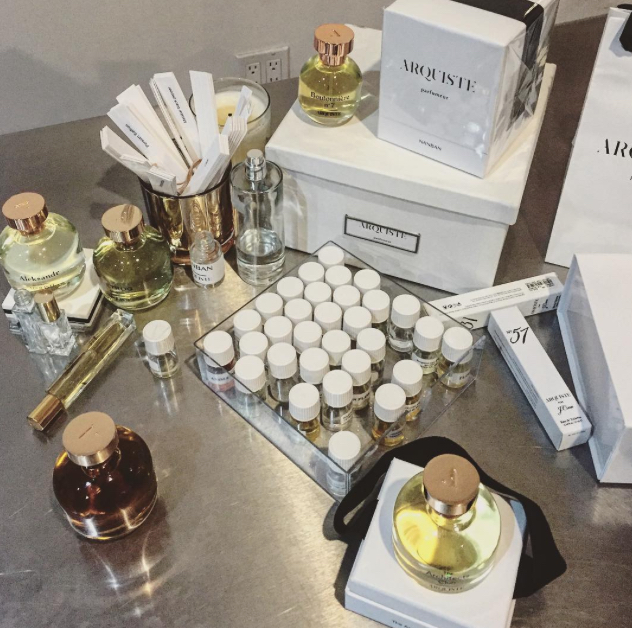 Mexican-born Carlos Arquiste worked as an architect before launching his (beautifully-constructed) signature fragrance line. So his Insta feed mixes shots shaped by his obsession with buildings, as well as with scent – all snapped on his (ceaseless) world travels. (He's a huge fan of London, and often makes us see our own city through fresh eyes.)

Fragrance Daily does what it says on the tin: posts (almost) daily exquisite bottle shots, with an emphasis on male scents. Clearly a man (we're assuming he's a man) of mystery, the only other info we have about this Instagrammer is that they're Montreal-based.

One of the perfume world's great conundrums: just who is this person who knows so much about Guerlain…? Is he a mole? Does he secretly work for Guerlain? Or is he just very, very insightfully clever (and very, very obsessed with this glorious fragrance house…?) With stunning photography and true insider info (this man clearly has the ear of someone who knows a lot about what's going on at the company), he makes us fall in love with the perfume house all over again – and again, and again…

Whatever the true identity of Monsieur Guerlain, our friend Thierry is the 'public face' of the perfumery side of this heritage house – a truly brilliant 'nose' who shares photos of his ingredient-sourcing travels, his fragrant life (and do check out his unbelievably glamorous Mum).

The Instagram account for an online blogger who reviews men's scents and male grooming products (his blogging name is Look Good, Smell Great). We like his style. (And his Cologne habit's clearly as bad as ours.)

Yes that WAS the sound of us blowing our own trumpets, but we love our Instagram – which offers a window into our exciting life meeting 'noses' and enjoying 'Above Top Secret' access to new scent launches, interspersed with arty-farty (our own words) snaps. But we think you'll enjoy it almost as much as we enjoy sharing it.
Do e-mail us here with your favourites – or details of your own Instagram feed – as we'd love to check them out…?
Happy snapping.