Perfume collectors can range from the casual – 'I'll just add a couple of special bottles here and there' – to the fragrantly fervid – 'I absolutely must have them ALL!' – but one Jean Paul Gaultier fan's perfume collection is bound to tempt auction bidders when it goes under the hammer, comprising over 5,000 rare and unopened items…
Including all the official bottles, counter displays, associated merchandise and even uncirculated prototypes, the dedicated collection will be sold by Special Auction Services in Newbury on Tuesday 5th September 2017.
Estimated to be worth over £7,000 in total, the envy-inducing collection surely quickly outgrew the dressing table of the vendor's late mother, having begun over 15 years ago when she was browsing an airport's Duty Free shop and spotted the Classique bottle's likeness to Madonna's infamous cone bra – a pop star she'd loved since the 80s.
The anonymous vendor says: 'Initially mum intended on wearing the perfume but she never did. On researching the brand, she discovered just how many different designs had been brought out and she became hooked on collecting them all. Growing up in Belgium and being fluent in French made it significantly easier for her to obtain bottles from European collectors and trade shows.'


Jean Paul Gaultier scents are known for their flaboyant, eye-catching designs, offering limited edition seasonal changes of outfit for the flacons and thereby especially appealing to bottle collectors worldwide. Talking about his mother's growing obsession, the vendor continues, 'Anytime friends or family went on holiday, we looked out for the new season's collection and she also was an avid Ebay-er and made most of her purchases online. It started out with just the bottles, and then the displays to match. Over the years, one cupboard became one room, which in turn became one floor of the house!'
The collection is to be sold in group lots, highlights include a large collection of Jean Paul Gaultier miniatures (estimate £150-250); nine unopened limited edition perfumes, including five 100ml bottles titled Charm, Gold, Automne-Hiver, Rock Star and a glittered Classique, together with four 75ml including two Curvaceous Corsets in orange and a rechargeable natural spray (estimate £150-200), and a set of shop displays for the purse and pocket sprays, a bath range with bottles, soaps and creams, a cantilevered Couture Box with spray and soap as well as other items (estimate £100-150). Phew!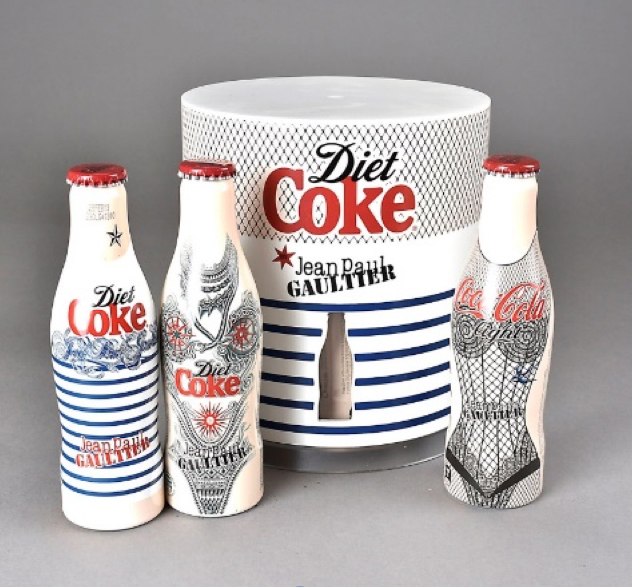 Jessica Forrester, Expert at Special Auction Services says, 'It is fantastic to see such a varied range of such an iconic brand. The fabulous shapes and designs have a huge appeal and very much reflect the Collector's love of fashion, architecture and photography.'
Which of these bottles do you have – if unopened or rare, perhaps they're worth a pretty penny, too? Sadly we fear none of our bottles remain unopened for very long – we can never wait to spray…
For further information about this spectacular scent sale, see specialauctionservices.com
Written by Suzy Nightingale