Christmas is undoubtedly the most fragrant time of year – smells of fir trees, crackling fires and deliciously spiced foods helping us feel cosy, even if we're actually rather stressed and craving sunshine. Nothing uplifts and comforts us quite like being surrounded by your favourite seasonal smells, and so, we wondered, what do three of our favourite fragrance experts most associate with the scent of Christmas…?
Michael Donovan, MD Roullier White, founder of St Giles fragrance
'There are so many – sloe gin, sprouts (it's the only time that my family ever ate them, probably why I adore them now), and my mother made rather elaborate pomanders from oranges with cloves… Drakkar was my very first Christmas gift of fragrance! I remember the warm plastic of my favourite light-up Santa – he went in the window to welcome us home and I could smell him every time I came through the door. Apricot brandy was my grandmother's favourite tipple and smells delicious, and we always had little fruits fashioned from marzipan. My father's 'Grey Flannel' and my mother's 'Madame Rochas' were worn, scent for special occasions only! The smell of a new album – the vinyl and paper of the sleeves as we always received records for Christmas  – I miss record sleeves.
My grandparents ran a small grocers – 'Donovans' – and at Christmas they made individual Christmas lunches for sale, which was great for those who were on their own or were on a budget. The turkey was, consequently, so enormous that it wouldn't fit into the industrial oven and the door had to be tied, half-closed, with string. The bird was cooked on a very low temperature for about 8hrs overnight and the smell permeated every corner of the building and was utterly delicious. I am a long-time vegetarian but I still remember it as my most delicious smell and laying in bed, salivating…'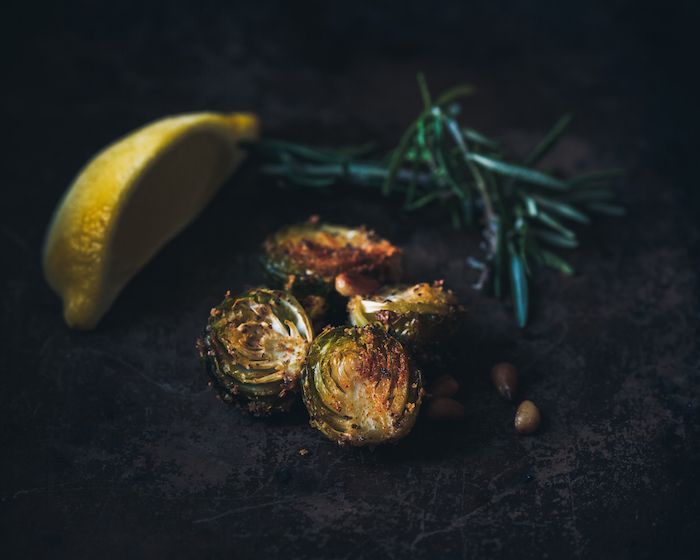 If you'd rather smell of something more appealing than sprouts, might we suggest the magnificent St Giles fragrance, The Writer (well it would be our favourite, wouldn't it?) With gloriously fresh ginger and rosemary absolute amidst a fizz of aldehydes, clary sage and rhubarb, the resinous heart wraps frankincense in leather and a darkly inky base resounds with castoreum absolute, creamy sandalwood, cedarwood from the Atlas mountains and driftwood. So perfect for a fragrant pick-me-up at any time, but most especially right now, don't you think…?
St Giles The Writer, £130 for 100ml eau de parfum
Try it at Selfridges or stgilesfinefragrance.com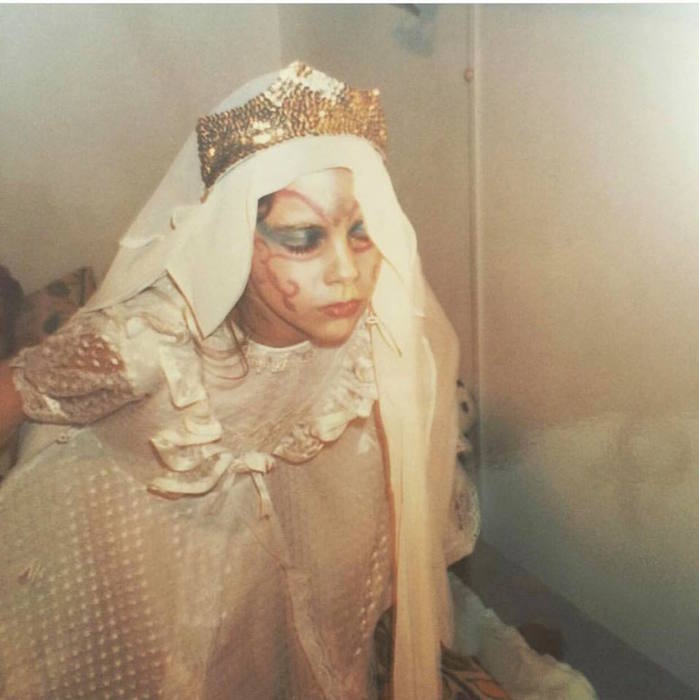 Viola Cserkuti: perfume & cosmetics history curator, student perfumer, skincare & beauty specialist
We first met Viola at a vintage fragrance event in London, where she showed her extensive (and endlessly fascinating) collection of perfumes. Being obsessed with history, vintage clothing and all things fragrant, she told us her childhood scent memories of Christmas (pictured, above)…
'Growing up in Hungary and celebrating Christmas with my family holds the most vivid scent memories for me. In my early childhood, I remember the potent smell of sparklers, the satifying smoke after they glittered away, and the occasional burnt fir sap as they were attached to the Christmas tree. Also, paraffin church candles and our special Hungarian Christmas chocolates – Szaloncukor – had such distinctive scent. They came in many flavours but the original retro ones were filled with fondant icing. The icing for the Szaloncukor had a cold, sweet, alcoholic scent with a vanillary chocolate and fake fruit aspect that filled the room with an eccentric medley of fragrant delights, coming from the church candles, burnt chemicals and cheap victorian era confectionary…'
Carlos J Powell: aka mega-successful perfume vlogger Brooklyn Fragrance Lover
Carlos is known for his passionate reviews about perfume, sprinkled with in-depth knowledge delivered in a down-to-earth completely approachable, and often humourous way; and for his adorably cheeky cats, 'Jean et Claude', who can often be found knocking fragrances off shelves and chasing them around the apartment floor. His views recently topped 6 million, with over 35k subscribers around the world tuning in to hear his weekly updates. So, what are the wafts of Christmas that transport Carlos the most?
'The smell of Christmas for me growing up was Pernil – Latino roasted pork shoulder with tons of garlic – and… lasagne! I am Dominican, but grew up with an Italian stepfather. So I wish you Feliz Navidad y Buon Natale!'
Written by Suzy Nightingale