We're perhaps used to thinking of lily of the valley as a very traditional (even, whisper it, old-fashioned) perfumery ingredient, yet so many modern classics and contemporary perfumers use lily of the valley to magnificent effect in their compositions. We chose this symbolic flower – meaning 'a return to happiness' – eight years ago as our kind of unoffical emblem, and at our birthday launch we gave a precious beribboned posy as a gift to loved ones and fragrance industry friends.
If perhaps the stunning Guerlain Muguet 2022 we wrote about on the 1st of May was beyond your means, have a wander through these lily of the valley scents – yours to re-discover, or fall in love with afresh this spring…
MEMOIZE LONDON
ROSE LUXURIA
'The essence of ultimate want and desire' this intoxicating take on lily of the valley thrusts it betwixt a soapy rose, and creamy magnolia for skin-like sensuality, while orange flower and powder soft orris remind us of true romance. Fall in love with the floral bouquet, fall deeper for the warm, amber-rich base drizzled with benzoin, cushioned by velvety moss and rolled in precious musk and woods. Light and darkness juxtaposed to licentious yet luminescent effect!
£227 for 100ml Extrait de Parfum
perfumesociety.org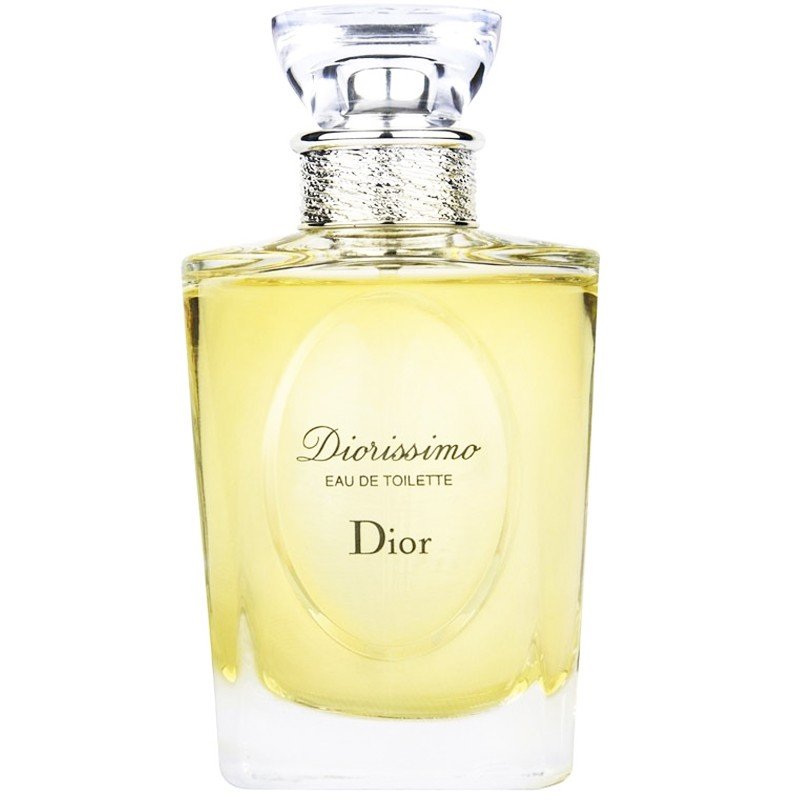 DIOR
DIORISSIMO
An eternal classic lily of the valley launched in 1956, according to Christian Dior, Diorissimo is the perfume of Edmond Roudnitska's spirit, or, "the scented expression of his soul". Green leaves and bergamot bring energy to the flower, while lilac adds further spring-like hopefulness. Sunlit jasmine, lily and ylang ylang beam becommingly as the gentle animalic purr of the base prevents this beauty being too cold and cut from marble.
£69 for 50ml eau de toilette
dior.com
BVLGARI
Rose Goldea Blossom Delight
Swapping out heavier scents for fresher fragrances feel like a proper escape from winter, an exuberant change in the weather here evoked by the delicacy of lily of the valley, powdery peony and a kiss of musk. This pretty bouquet is further refreshed 'by incorporating the freshness of the rosebuds at sunrise, embraced by just-picked spring flowers.' We're dropping down the denier scale in olfactory form, wearing this joyous ode to spring.
£65 for 50ml eau de toilette
bvlgari.com
YARDLEY LONDON
LILY OF THE VALLEY BODY MIST
A charming bouquet that always makes us think of traditional English picnics in the woods, here Yardley entwines the heritage of their name and these delicate yet powerfully-fragrant flowers with a surprising note of juicy pear to add a modern twist on a traditional theme. Freesia and musk add a further layer of richness to this lighter spritz of a posy, perfect for layering while maintaining your skin's moisture levels in the most elegantly fragrant way.
£6.99 for 200ml body mist
yardleylondon.co.uk
EIGHT & BOB
ANNICKE 1
Perfumer Albert Fouquet's life was turned upside down one evening in the French Alps, where he attended a high society soirée and was introduced to the strikingly beautiful Annicke. Now this collection has been created as a contemporary tribute to his love, the first fragrance marrying lily of the valley, rosy notes of peony and intoxicating jasmine. Sparkling mandarin cuts through the heart, white musk and driftwood soothing the passion.
Try a sample in the Annicke Fragrance Discovery Set: £20 for 6 x 2ml eau de parfum
COLLEZIONE PRIVATA BY VALMONT
Collezione Privata Just Bloom
For the fourth fragrance in the collection, we're presented with a stunning bouquet of white flowers, traditionally a symbol of femininity but chicly paired back, here, allowing the blossoms to fully bloom. CEO Sophie Vann Guillon's favourite flower happens to be lily of the valley, so joyfully evoked in the top notes, and complemented by the creamy exoticism of gardenia in the heart. Finally caressed by the ethereal woodiness of ambergris, it's a sun-dappled delight.
£230 for 100ml eau de parfum
harrods.com
CHANEL
N°19
Sparkling and vibrant with every elegant spritz, it's daringly green but still supremely wearable. The snapped-stalk freshness of galbanum is balanced with soft, powdery iris, heady ylang ylang tempered by a shiver of spring air in lily of the valley and luminescent rose. Exciting and immediately mood-lifting, if N°5 wasn't for you, try this joyously energising fizz of freshness as a pick-me-up.
£107 for 100ml eau de toilette
chanel.com