What the giddy aunt is a 'chypre'?
Not exactly the most immediately evocative word to get your head around when describing a type of fragrance, but that's what we've been landed with and so that's what we continue to say. But how many people outside the world of perfumery could tell you what it actually means?
When touring the country talking to perfume lovers across the UK, our co-founders Jo Fairley and Lorna McKay asked this very question just to see, and out of the many hundreds who came to see them, only a couple of people put their hand up to venture an answer. Explains Jo, '…chypre is widely acknowledged as the most sophisticated (and beautiful) of fragrance families – and it's a term the perfume world certainly believes is understood by all and sundry.'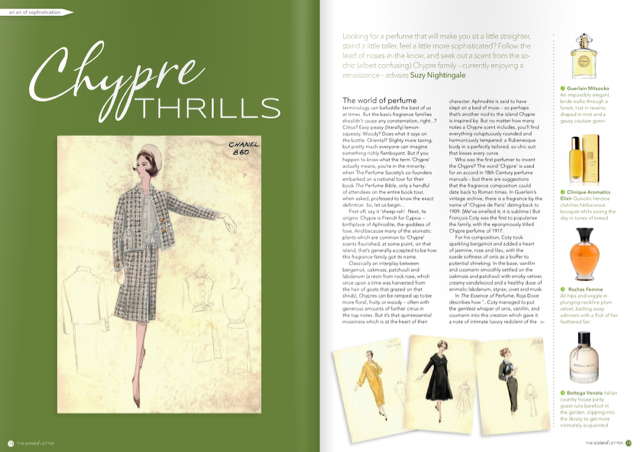 In fact, we dedicated an entire feature in our magazine, The Scented Letter, just to explaining the mysteries surrounding this scent category – so clearly something is amiss and requires further explanation. Indeed, there are all sorts of terms bandied about in perfumery that baffle the best of us at times. And what's more – nobody entirely agrees on the 'rules' of which perfumes belong in which fragrance family at all.
What about Fougere, Ambrée or Gourmand, Woody and Floriental – where to begin…?


Well, we've put together a handy guide to some of the most frequently used fragrance families, with a brief history of their evolution and some iconic examples of perfumes to try in those categories, to see which family you are most frequently drawn to and perhaps discover some new ones to try. So why not get your nose stuck in and give it a go?
Written by Suzy Nightingale