It's six months in from the launch of Harrods Salon de Parfums – and time for a serious revisit, for us. Set way up high in hallowed marble halls, a scented haven of calm and sophistication awaits the weary/excited/awestruck (delete as applicable) fragrance fan – and it's getting more interesting all the time.
Nestled on the sixth floor of Harrods, a long white hallway stretches before you, softly-lit booths either side, each with their own unique character – and each housing frankly staggering collections of scented sumptuousness to intrigue and beguile.
If you haven't yet made the ascent to the Salon de Parfums, this seems like the perfect moment, now we have officially 'sprung forward' into spring. If you have, like us, then it's time for a return visit, to explore everything from classic heritage houses to little-known niche, with prices from the 'lottery win' to the 'I deserve it' treat. But it's certainly not for billionaires only.
What we've experienced over the months since opening is that each of the boutiques is staffed by incredibly knowledgeable consultants, just waiting to share their insights. Set aside a half a day – this is not something to be rushed – and your sense of smell is in for the most extraordinary treat. Perfume Society VIP Subscribers we've chatted to have been universal in their praise, to us, for the customer service and 'insider wisdom' they've enjoyed while visiting.
When we recently hosted a sell-out event for VIP Subscribers to The Perfume Society (at which we were all treated to a private tour of the ground-breaking French niche house of Ex Nihilo), we'd caught glimpses (and sneaky wniffs) of fascinating new additions to the Salon's offerings, and just had to go back for a proper look (and sniff) around.
With the ritual casting off of woolly jumpers and thinking about perhaps even exposing some skin one day soon, we also feel a distinct need for perkier perfumes with which to breeze into the new season. So here's our spring edit from those hallowed halls…


Good Girl Gone Bad, By Kilian – £175 for 50ml eau de parfum
Even if it weren't a rosily tender musk with a big fruity finale, we'd have to get it for the name alone. Who could resist telling everyone what perfume you were wearing…?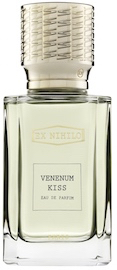 Venenum Kiss, Ex Nihilo – £150 for 50ml eau de parfum
This 'rising star' Paris perfume house's latest release is an opulently spiced ambrée with crystallised apricot nectar, rose, saffron and vanilla. A big-hitter that defies wishy-washy 'spring-floral' preconceptions. Reader, we swooned.


Muget 2015, Guerlain – Limited edition collector's piece (price on request at Guerlain for 75ml eau de toilette)
Spring, bottled. Simple as that, really… A glorious riot of bergamot, jasmine, rose, muguet and lilac as the most stylish of May Day celebrations, and in perhaps their most lustworthy limited edition bottle yet.

Shooting Stars Nio, Xerjoff – £195 for 50ml eau de parfum
Citrus, spice and all things nice… well, a narcotic jasmine heart balanced on a woody base of patchouli and vetiver – in other words,all the good things that smell quite naughty. Defined as 'masculine' but we're borrowing it, anyway – the sap is rising, after all.
Dom Rosa, Liquides Imaginaires – £140.00 for 100ml eau de parfum
Inspired by an ancient ritual involving Champagne and roses, it's a fizzy floral to put a spring in your step (and really, a combination of those ingredients starts at an advantage…)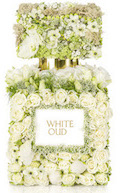 White Oud, Thomas Kosmala – from £195 for 15ml parfum
Addictive undertones of osmanthus, peony and magnolia underpin this refined homage to white flowers and the rare essence of oudh from Laos. Quiveringly beautiful, it's a luxury for sure – but a mere dab lasts all day.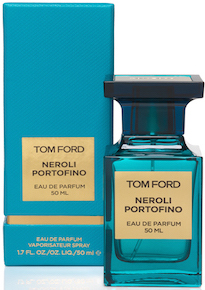 Neroli Portofino, Tom Ford – £142 for 50ml eau de parfum
Tom Ford puts the 'eau yes' into eau de Cologne-style fragrances and anyone will instantly feel they've joined the jet-set with this ultra luxurious fruity citrus that lasts hours longer on the skin than any traditional splash.
Bottom line: we continue to be incredibly impressed by the huge range of houses showcased in the Salon de Parfums, each with their own uniquely characteristic space, and with fragrance experts on hand to gently guide you through the various cabinets of wonders. Rumour is that the Salon might – just might – extend either end, with the potential for a second 'arcade' of stores. And a café. And if and when those rumours become reality, we'll make sure you're the first to know.
Explore our edit Harrods Salon de Parfums
Written by Suzy Nightingale