We're excited to announce the latest issue of our multiple award-winning magazine, The Scented Letter: Fashion, Fragrance & the Future is now LIVE!
Each autumn/winter, our award-winning magazine, The Scented Letter, celebrates the links between fashion and fragrance. But this season, the 64-page magazine has a futuristic edge, as we explore ways that Artificial Intelligence is impacting the world of perfumery.
Those of you who've already signed up to have it delivered automatically should check your in-boxes for the latest clickable free issue, but if you've not yet subscribed for the FREE magazine, you can get the latest online edition, here.
We know so many of you prefer reading these longer features in print, so your glossy PRINTED and coffee-table worthy edition of is now available to purchase here, for £15 / £12.50 for VIPs.
Here's what you can look forward to in this 64-page issue…
Scenting the Metaverse – is the role of the perfumer doomed? Suzy Nightingale explores how AI is impacting the fragrance world
Gabrielle Chanel – Perfume Manifesto – to coincide with the V&A's stunning expo, we report on Chanel's pioneering place in perfumery
A Working Nose – Guerlain Perfumer Delphine Jelk
The Wash Gets Posh – a raft of fragrance-focused laundry products is turning a chore into a real pleasure
Memories, Dreams, Reflections – Sam McKnight, hairstylist and gardener extraordinaire, shares a scented timeline
Perfume Bottles Auction 2023 – our annual report from this landmark in the scent calendar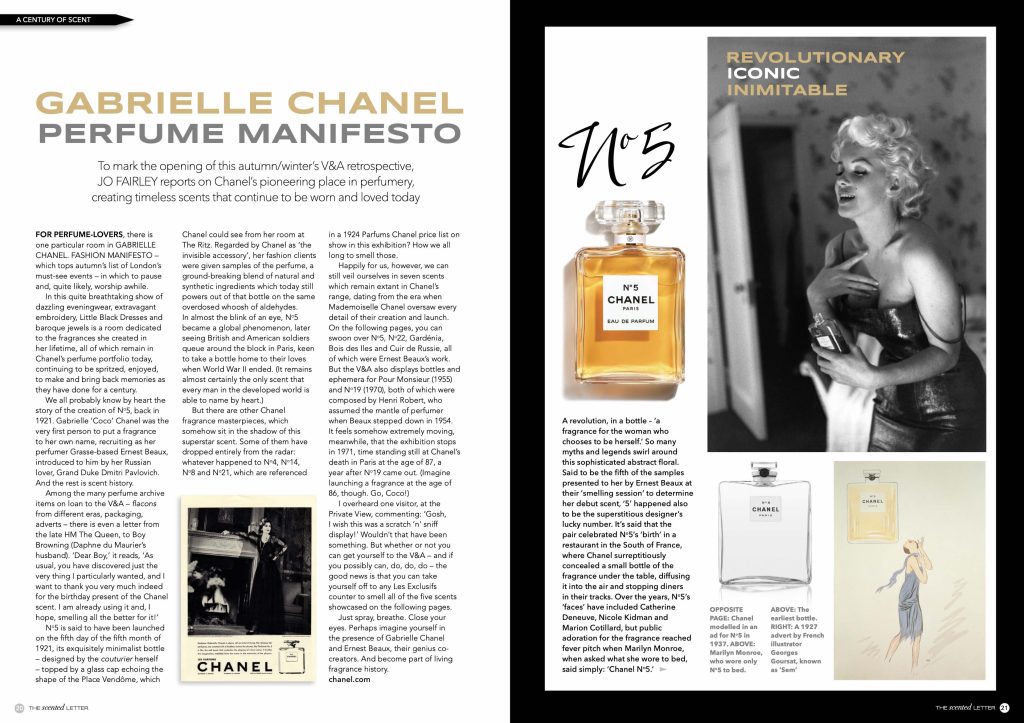 Plus, as always, discover ALL the Latest Launches – in home fragrance, as well as perfumes to wear – and get a whiff of news, in Nosing Around
And don't forget: you can now take out a yearly Print Subscription to The Scented Letter, the world's only magazine for fragrance-lovers, here.