&nbsp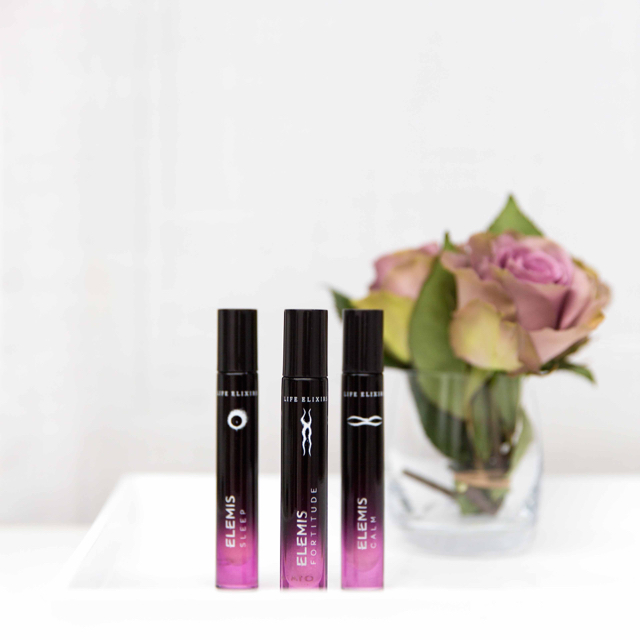 Elemis co-founder and leading aromatherapist Noella Gabriel on her touchstone smells
What attracts us to a beauty product…? What makes us want to use it, time and again? In our case, certainly, the fragrance plays as key a role as any other factor.
Fragrance – or to be precise, aromatherapy – has always been at the heart of everything skincare brand Elemis create. The woman who's been responsible for most of those smells since 1990, when Elemis launched, is therapist (and Director of Product) Noella Gabriel. Her latest 'baby', though – Elemis Life Elixirs – goes beyond skincare, plunging head-first into the world of scent. ('25 years in the making,' she tells us.)
There are five different mood-shifting creations within Life Elixirs – and each can be enjoyed in candle form, as Bath & Shower Elixirs and (definitely interesting to us) as Perfume Oils: therapeutic formulations of up to 19 different essential oils which can be worn on skin individually, layered – or even, as we've been doing, used as a base for other perfumes in our wardrobe, giving it something to 'cling' to while enhancing a chosen fragrance with therapeutic properties.
The five Elemis Perfume Oils are…
• Calm – a fusion of patchouli, clary sage, lavandin, rosemary, ylang ylang, cedar wood, guaiac and chamomile. 'When the pressure of life takes over, it's time to stop and take stock.'
• Clarity – blending bitter orange, cardamom, ginger, lemon, coriander, eucalyptus, for when we need to 'stop, breathe, refocus.'
• Embrace – frankincense, patchouli, juniper, vetiver, pink pepper, lavender, opoponax, benzoin and blackcurrant bud feature here. As Elemis put it, 'Feel the thrill and dive straight into the heart of life's opportunities with this sensual blend of heady aromatics.' (We will, we will.)
• Sleep – waft zzz-wards with the blend of vetiver, cedar, mandarin, benzoin, cedarwood, elemi, palmarosa, orange, guaiac, galbanum, petitgrain and patchouli.
• Fortitude – think: geranium, rosemary, frankincense, eucalyptus, patchouli, ylang ylang, clove, petitgrain, vetiver, rose absolute, ylang ylang, cedarwood. 'Flow across the obstacles that come your way,' Elemis encourage. 'Root yourself in the earth and know that you can take whatever's coming…'

Elemis Life Elixirs Perfume Oils £28 each for 8.5ml perfume oil
At Feelunique
Meanwhile…
As regular readers know, we love to put people 'on the couch' by asking their five favourite smells. With scent so central to her life, Noella was more than happy to oblige…
Roses – my grandmother had a small, beautiful rose garden in Ireland and that's my first memory of her. I think it probably is where my love of aromatics is rooted – all that time ago. Smells were very important to her; she qualified and worked as a cook at a time when women didn't really work. At home, she'd pick the petals from the roses and put them in a little bowl of water – that was her 'rosewater'.
Church at Easter – I'm Catholic, and I was a singer, so I'd attend every ritual over Easter. I loved the smell of Easter in the church: that blend of frankincense, myrrh, cinnamon – warm, rich aromatics. You'd leave church on Easter Sunday with the essence of that, in your clothes.
Lavender – the most underestimated herb in the whole world!
Baked apple and cinnamon – from my schoolgirl days; my mother wasn't the best baker but she made the most wonderful apple pie (and my sister still makes it to the same recipe, today). It takes me back to cold winter's days, coming in from outdoors to a wood fire burning and not just the scent of the apples but cinnamon, clove…
Baked goat's cheese – another Irish memory; Baked goat's cheese was on every menu, long before the 'foodies' were around. I love farm scents – takes me back to collecting eggs, cheese being made.