'Fashion's boldest, most audacious success story ever' is how Women's Wear Daily has described the meteoric career of Tom Ford – who now, of course, delights our senses with fragrance, too…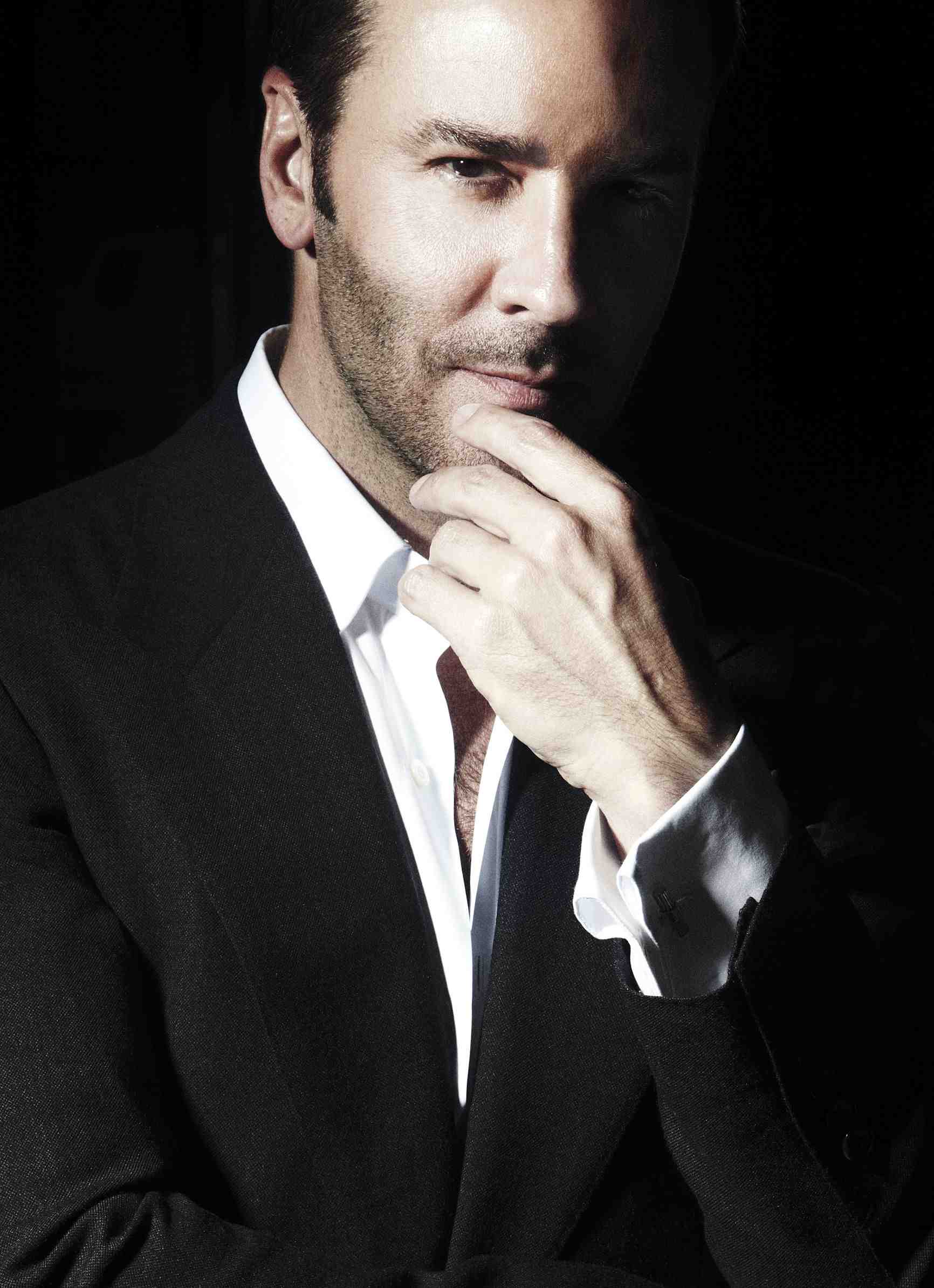 Born Thomas Carlyle Ford in Santa Fe, New Mexico (in 1961), Tom Ford was studying architecture at the Paris campus of the famous Parsons School of Design when, during his last year, he heard fashion calling. He talked his way into his first design job with almost zero experience, moved to Milan to work for Gucci in 1990 – and after just a few years found himself at its helm, becoming Creative Director in 1994. He created collection after acclaimed collection for that brand, becoming the 'darling' of fashion editors and fashion-followers.
The winner of numerous design awards, Tom Ford is credited with reviving not just Gucci but Yves Saint Laurent – roles he juggled at the same time, putting together influential collections and provocative ad. campaigns that 'pushed the fashion envelope'.
But when Tom Ford left the Gucci Group in 2004 (having catapulted the Italian fashion house back into the mainstream), it's safe to say the entire fashion world held its breath, waiting to discover the next chapter in Tom Ford's remarkable life. 
What he did was launch a line of fragrances – starting with Black Orchid – which are not only loved by women (and men) around the world, but have scooped many awards. Accolades include Fragrance Foundation Awards (FiFis) for Violet Blonde, Café Rose, Jasmin Rouge, Grey Vetiver, Tom Ford for Men. And so the impressive list goes on.
Each Tom Ford fragrance has been inspired by fragrance's glamorous past – when the world's most precious ingredients were used to create scents of supreme sophistication. Mirroring fashion, 'collections' are inspired by a specific theme: variations played on the deliciously sultry note of White Musk (2009), leading us into the exotic Jardin Noir (in 2012), along with spins on oudh. 'I have wanted to revisit oudh for years. It is one of the most endlessly fascinating ingredients in a perfumer's palette. For that collection, I explored how oudh could intertwine with other precious ingredients from the rich and storied culture and artisanal traditions of the Middle East.'
And alongside the 'signature' Tom Ford line, the 'Private Blend Collection (pictured below) 'is my own personal scent laboratory; it's where I have the ability to create very special, original fragrances that are unconstrained by the conventions of mainstream scent-making. Private Blend is designed with the true fragrance connoisseur in mind', is how the designer/perfume-lover himself describes it. Each fragrance begins with the precious extract from a single note: amber, tobacco, black violet, leather, gardenia…
Whichever collection he's creating for, it's always  in an entirely wearable (and shareable) way – following the historic tradition in perfumery, when gender was 'blurred', Tom Ford believes that men and women can wear any of his fragrances.
'Fragrances are so interesting,' he's observed. 'You attach your own associations to them based on your past experiences. When I think of vetiver as an ingredient, I think of a lot of men I've known over the years who wore it because it is such a timeless man's fragrance, and there are certain older iconic scents built around it that are very familiar to me. But if you're 20 today and your girlfriend wears Grey Vetiver, which many women say they want to do, then when you're 40 or 50 you'll close your eyes and remember her. So it's impossible to pinpoint. Meanwhile, about 30% of people who wear Black Orchid are men — it goes both ways…'
Known for working incredibly closely with the perfumers who've shaped his collection (and renowned as a perfectionist in all things), scent is incredibly close to Tom Ford's heart.
As  the tastemaker revealed to an interviewer from ShortList,  'I think fragrance might be more important than clothes. I'm actually not a very materialistic person. I'm so aware that everything we experience is transient. We have possessions and get to enjoy them, and sometimes they're very exquisite possessions, but I could be just as happy in New Mexico with no clothes and a one-room adobe house. It would be pretty, of course — I'd have my one Indian pot in the right place and a little pallet bed in the perfect spot on the floor. but I wouldn't miss all the other stuff except fragrance. I'd have a harder time living without it than fancy clothes and fancy furniture.'
'Because,' Tom Ford continues, 'like music or food, scent is a very direct sensory stimulant. It provokes the senses, it brings up emotion and memory and feeling. It doesn't mean I have to buy an expensive perfume; it just means I would have to smell flowers, smell the landscape. So fragrance is more than an accessory, absolutely, to me. In many ways, it is the main event – certainly one of my biggest passions as a creative person…'
And a secret, from the man himself: 'Layer one or two perfumes to create a sense of depth and richness – it's perfect, in particular, for the party season. I usually end up wearing four or five different scents by the end of the day, as I don't change my fragrance for the evening – I simply add to my existing one.'
We say:  if it's good enough for Mr. Ford – well, it's definitely good enough for us…      
Fragrances
Please wait - loading perfume house fragrances...