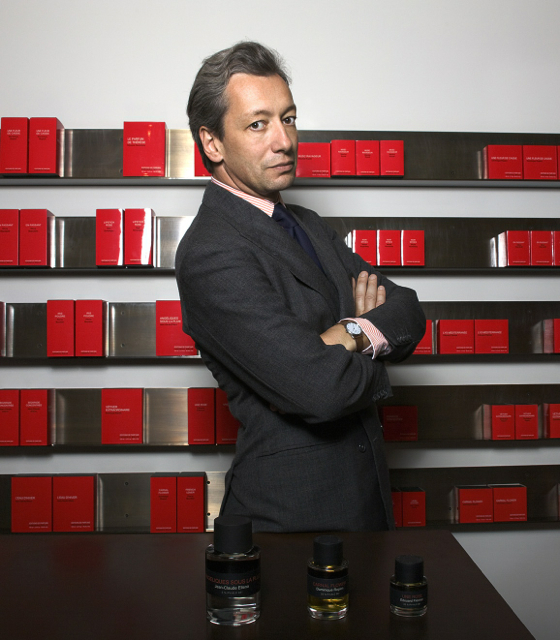 In our opinion, Frédéric Malle created the biggest revolution in perfumery since the introduction of synthetic ingredients in the middle of the 19th Century. A bold statement? We don't think so.
In 2000, at the turn of the millennium, Frédéric Malle launched his fragrance collection, Les Editions de Parfum Frédéric Malle. He's not a nose – although Frédéric grew up immersed in the world of perfumery: he is the grandson of Serge Heftler-Louiche, who created the Parfums Christian Dior line. Frédéric started his career at the perfume labs run by Roure Bertrand Dupont, in France – and later continued to work in the world of luxury, as a consultant for Christian Lacroix and Hermès, in which fragrance plays an important part.
Frédéric Malle's idea was to give perfumers free rein to create the fragrance of their dreams. But what was truly innovative was his decision to put their names on the bottle. Until then, most perfumers had been well-kept secrets, working behind the scenes in their labs and – except on a few occasions – remaining anonymous, while the perfume house (or the fashion designer) got all the credit.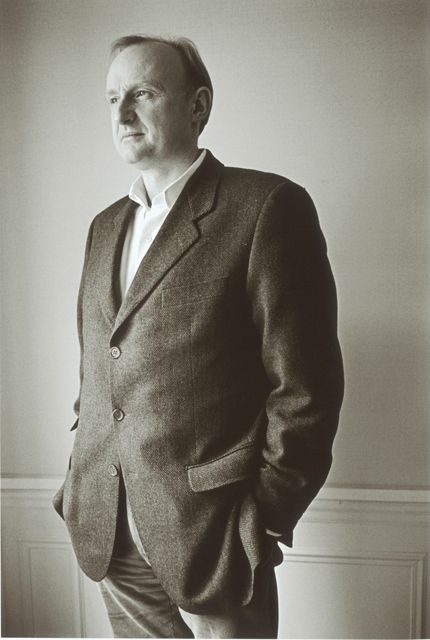 To quote Frédéric: 'When I came up with the term "Editeur de Parfums" in 2000, I was determined to liberate perfumers from the kinds of restraints often imposed by marketers and focus groups,' he explains. 'I work as an editor works with writers. I give these "fragrance authors" complete freedom to explore and express their ideas. Each perfumer is free to use the most innovative technologies and the rarest raw materials the industry offers. This freedom drives the artist to construct a scent without conventional boundaries and to refine his or here idea and formula to the most precise detail. When it is achieved, I publish it at Edition de Parfums Frédéric Malle.'
To his delight, all nine of the perfumers Frederic Malle initially approached loved his idea. There's Jean-Claude Ellena (who today is in-house perfumer at Hermès), who opted to create Angéliques sous la pluie, 'inspired by a fleeting whiff of an angelica bouquet gathered after the rain', and has since added Cologne Bigarade, Bigarade Concentrée and L'Eau d'Hiver to his portfolio at 'Editions'.
Then a relative 'new boy', Ralf Schwieger (above left) poured his talent into Lipstick Rose, creating a scent which to us evokes the delicious interior of a expensive vintage handbag, through that delicious violet-rose fragrance of a lipstick, with touches of raspberry and vanilla – yet is utterly contemporary, at the same time.
So-sensual Musc Ravageur, from Maurice Roucel (which also debuted in that initial collection) has become hugely popular; Bois de Jasmin's Victoria Frolova raves: 'Its animalic elements are seamlessly blended into dark vanillic warmth, interspersed with cool notes of bergamot and lavender. The heightened interplay of powerful sensations, from hot glow of amber to icy sting of citrus, is what makes Musc Ravageur a memorable composition from the first inhale…'
More recently, there's been Portrait of a Lady, by Dominique Ropion. 'When I was a child,' Frédéric recalled, to Interview Magazine, 'the first smell I liked was perfume, because I was brought up smelling them. And when you begin with Miss Dior, you end up doing Portrait of a Lady. Something like that sets a standard that elevates you for everything else.'
Launches are never rushed; they're ready when they're ready: Summer 2014 sees the unveiling Eau de Magnolia, created by Carlos Benaïm, which plays up the freshness of the flower, rather than the traditional sweetness, creating a fabulously citrussy Cologne with gorgeous lemony resonances of Eau Sauvage.
Since the launch of his 'Editions' in 2000, it's now almost de rigueur for perfume brands – even blockbuster lines – to trumpet the involvement of a named perfumer. But Frederic Malle's pared-down philosophy remains simple: 'Eliminate all that is superfluous or merely decorative'. His request to the perfumers is that each fragrance is designed to 'embrace the body of each wearer', rather than being just a 'pretty scent'.'
The fragrances are showcased in three different boutiques in Paris (read about the Left Bank store, here, with its 'fragrance cabins', which you can see behind the counter here), as well as the most interesting perfumeries and fragrance departments around the world. You'll find body butters featuring exactly the same scents as in the bottles themselves, and all manner of intriguing home fragrancing ideas, alongside the scents.
Meanwhile, if your coffee table's just crying out for a lavish book on perfume, the tales of creating each fragrance are relayed in his stunning book On Perfume Making, which shares the story behind scents like Une Fleur de Cassie and Carnal Flower, and talks to some of the 'noses'. (Oone for the birthday wishlist, we'd say – which is how we got our hands on our own copy…)
So on behalf of perfume-lovers everywhere: thank you, Frédéric Malle, for bringing the creators out of the lab, sending fragrance in a new and ever-more-creative direction, and igniting a new passion for fragrance in so many people, around the world.
Portrait of Dominique Ropion by Brigitte Lacombe
Fragrances
Please wait - loading perfume house fragrances...