Chocolate fragrances tend to garner two responses if you mention them: untrammelled delight bordering on lust, or shudders of utter disgust.
Love or loathe this niche section of gourmand 'foodie' inspired fragrances, we can assure you that not all scents with chocolate as a note are overtly sweet (indeed some are dark, mysterious compositions you might not recognise the note in unless you were told). Don't believe us? Here we present a selection box of chocolate perfumes with truly something for every taste…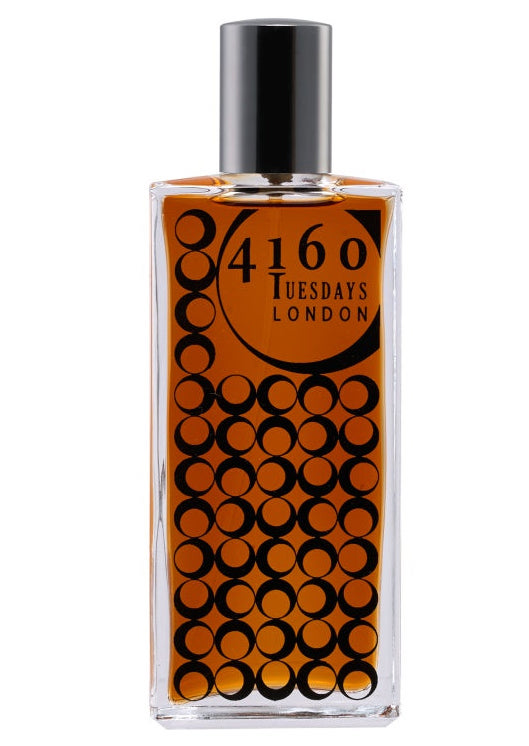 Tempting as it is to eat an entire batch of artisan chocolates, here's a way to inhale them for longer. Made for a friend of the perfumer and founder, Sarah McCartney, who actually lived above a chocolate shop, melt into a tempting melange of '…cocoa butter, 100% cacao, a dash of coffee, hazelnut extract and a drop of vanilla absolute form this most realistic of posh chocolate scents that sits gently on a soft carpet of musks.' Divine!
4160 Tuesdays Over the Chocolate Shop £100 for 50ml eau de parfum
In our Shop
Inspired by Mugler's childhood memories of fairground smells, this dark chocolate, candy floss, caramel concoction was groundbreaking when first launched in 1992 – often cited as the first true 'gourmand' – and retains that power to this very day. Once sniffed, never forgotten, it's the much copied mixture of berries and patchouli that cuts through the sweetness and swaggers onwards for hours, years, miles…
Thierry Mugler Angel £65 for 25ml eau de parfum
boots.com
'Why be a star when you can be a legend?' asks the always artistic, eternally glamorous Sarah Baker, introducing perfumer Chris Maurice's enticing composition for her house. Balancing bergamot's brightness with the honeyed headiness of orange blossom, petitgrain pierces through the sweet swirl of butterscotch and dusting of sinfully dark chocolate. Cradled in Laos oudh, Suyufi agarwood and amber, it's the '24 Karat glow' of celebrity's golden age, made manifest.
Sarah Baker Gold Spot £145 for 50ml extrait de parfum
In our Shop

If you have ever experienced lifting the gilded lid of a beautifully packaged box of Charbonnel et Walker's Sea Salt Caramel Truffles, you'll recognise perfumer Julie Massé photo-realistic longer-lasting fragrant interpretation of the addictive cocoa confection. Caramel and bourbon vanilla rock on the precipice of sweetness before being dashed through with a hint of freshly-hewn sandalwood and an ultra-intriguing definite note of the salt crystals to set your taste buds salivating.
Shay & Blue Salt Caramel £25 for 10ml eau de parfum
shayandblue.com

Here is Dior perfumer-creator François Demachy's 'ode to vanilla', which from the initial sparkle of orange to the swoon of that sticky, dark pod's scent, does not disappoint. Like wearing an amber cloak of silk velvet, texturally cosy with a glamorous, golden sheen, with undulating seams of rum, dark chocolate and patchouli throughout. Apparently inspired by an off-menu dessert created for Demachy by Parisian restaurant Maxim's, we're going to need a bigger spoon…
Dior La Collection Privée Vanilla Diorama £99 for 40ml eau de parfum
dior.com
Written by Suzy Nightingale