&nbsp
ANYA SMELLS!
Fun, irreverent and playful; three words that pretty much sum up Anya Hindmarch's new candle line. All sitting happily under the umbrella of ANYA SMELLS, we're told this will be the first of other smelly things to come from the English designer.
Collaborating with revered British perfumer Lyn Harris, the pair have come up with ingredient lists that melt the heart, and vessels that, donned in Anya's stickers, appeal to the kid in all of us.
With ingredients like regrettable tan lines, snooze buttons and sleepless nights, we were sold even before we smelt them. Of course, with the work of Lyn behind them, they smell divine: Sun Lotion calls back fond summer memories eating Solero ice creams on the beach, Baby Powder feels like the kind of soft blanket you want to be swaddled in, and Coffee is the morning after, rich and dark with memories of the night before lingering.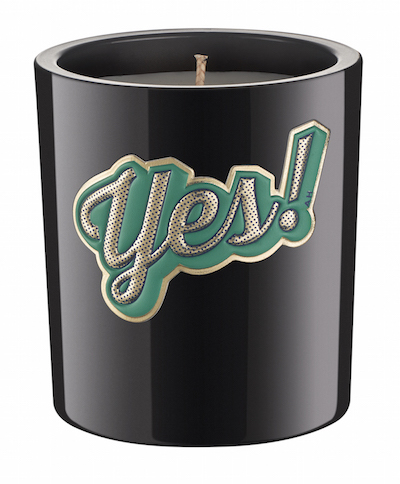 Sun Lotion – A fresh floral scent with notes of
Italian Bergamot / Tunisian Orange Flower / Regrettable Tan Lines / Angelica Seed / Cedar Wood from Texas / Ice Cream Drips / Vanilla / Musk /Holiday Romance Tears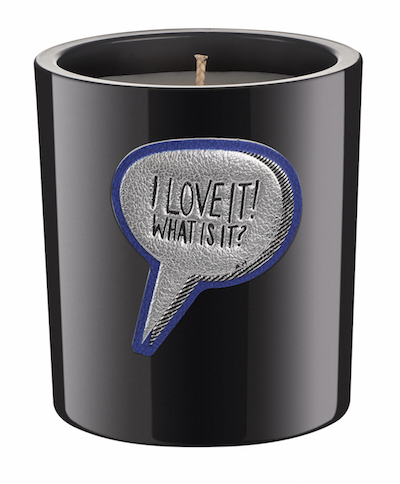 Baby Powder – A soft oriental scent with notes of
Bergamot / Italian Mandarin / Rose Petal / Sleepless Nights / Violet Leaf from France / First Smiles / Vanilla / Tonka Bean / Musk / Baby Burps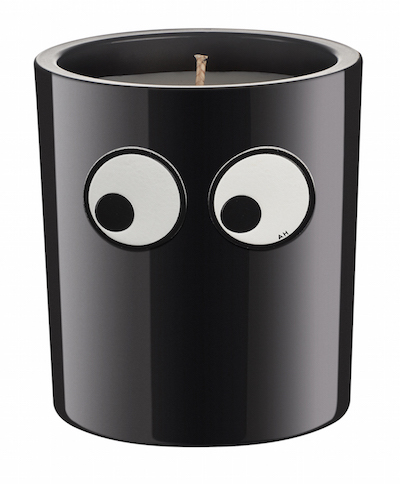 Coffee – A dark woody scent with notes of
Café Abs / Galbanum from Iran / Cardamom from India / Vetiver / Birdsong / Patchouli / Virginia Cedar Wood / Tonka Bean / Waiting Taxis / Frankincense / Amber / Snooze Buttons
Her bags are highly coveted, her designs humorous and her candles smell downright delicious, we're kind of wondering what Anya can't do… Right now, we certainly know she smells.
£50 for 175g candle 
£150 for 700g candle 
Available at anyahindmarch.com
By Carson Parkin-Fairley