2020 is a date that still feels weird to write down, no? It seems strangely sci-fi, while inevitably tempting writers [hello] to hark back to the 'Roaring Twenties' of the last century. Nostalgia abounds in fashion and fragrance, too – classic notes making a comeback, with violet and lavender looking to top the trends of the year, but before we get ahead of ourselves, I wanted to take this opportunity to look back to some iconic – and at the time even scandalous – fragrances first launched in the 1920s and still available (and so wearable) today.
In her wonderfully evocative book, Flappers, author Judith Mackrell explains the explosion of beauty and fashion items suddenly marketed at women to buy for themselves. 'Within the competetive climate of post-war capitalism the new fun-seeking flapper with her dyed hair, bee-stung lips and Charleston frocks was proving to be a wonderful opportunity for business.' The number of women independently earning money had risen by an incredible 500% and these women, hungry for newness, 'were opening up a lucrative market for the beauty and fashion industries.'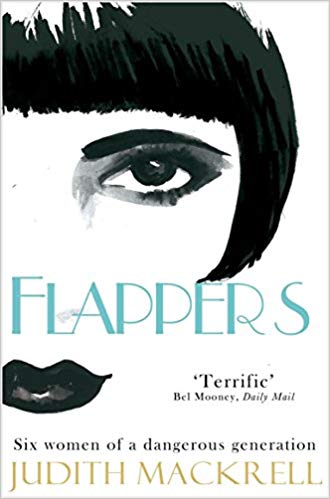 So it's no wonder many of the fragrances we now regard as 'classics' were born in this era of unrestrained excitement and optimism. Mackrell recounts one story of a fourteen year old girl in Chicago who tried to gas herself, because 'other girls in her class rolled their stockings, had their hair bobbed and called themselves flappers, and she alone was refused permission by her parents.' Such was the allure of this newly self-expressed freedom – working women had developed a new self-confidence, and many women were grabbing every opportunity to shock social conventions, through raising their hemlines, plunging necklines, chopping off their hair, flagrantly smoking cigarettes in public and dousing themselves in heady scents that wafted the spirit of audacity.
While many vintage fragrances smell distinctly of their time, the ones from the 1920s somehow seem ahead of their era, and so we can still wear and enjoy them without feeling as though we're off to a fancy dress party. I cannot urge you enough to seek these five out and give them a try – or to revisit if you once wore and loved them, but have been a thoroughly modern Millie ever since. C'mon, let's 'rouge our knees and roll our stockings down. And all that jazz'…
Chanel No.5 – launched 1921
Coco Chanel wanted to launch a scent for the new, modern woman she embodied. She loved the scent of soap and freshly-scrubbed skin; Chanel's mother was a laundrywoman and market stall-holder, though when she died, the young Gabrielle was sent to live with Cistercian nuns at Aubazine. When it came to creating her signature scent, though, freshness was all-important. While holidaying with her lover, Grand Duke Dimitri Pavlovich, she heard tell of a Grasse-based perfumer called Ernest Beaux, who'd been the perfumer darling of the Russian royal family. Over several months, he produced a series of 10 samples to show to 'Mademoiselle'. They were numbered one to five, and 20 to 24. She picked No. 5 – and yes, the rest is history.
Why it's still wearable:
After that infamous Champagne-like aldehydic rush, notes of jasmine, rose, vanilla and sandalwood calm the froth, but it still smells incredibly 'abstract' with no dominant note the wearer can really make out. It's timeless, clean but sexy in a so-French way. Perhaps this will be the year you succumb to its charms?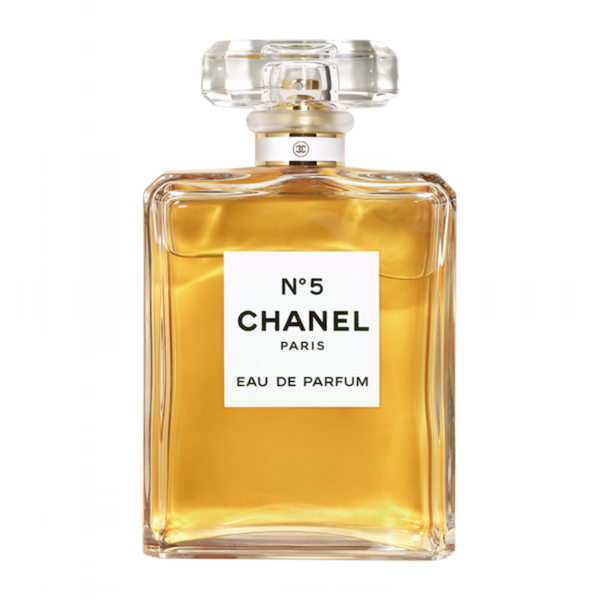 Chanel No.5 from £57 for 35ml eau de parfum, chanel.com
Molinard Habanita – launched 1921
Molinard say that Habanita was the first women's fragrance to strongly feature vetiver as an ingredient – something hitherto reserved for men, commenting that 'Habanita's innovative style was eagerly embraced by the garçonnes – France's flappers – and soon became Molinard's runaway success and an icon in the history of French perfume.' Originaly conceived as a scent for cigarettes – inserted via glass rods or to sprinkle from a sachet – women had begun sprinkling themselves with it instead, and Molinard eventually released it as a personal fragrance.
Why it's still wearable:
Honeyed tobacco notes and the aforementioned vetiver along with a supremely supple leather manage to distinctly butch up the orange blossom and fruits of the opening, with a floral heart that further ruffles the feathers of gender stereotypes – jasmine and heliotrope saucily winking atop a softly powdered amber base. Truly delightful and thrillingly illicit, it's a crime not to have tried this at least once in your life, no matter your gender.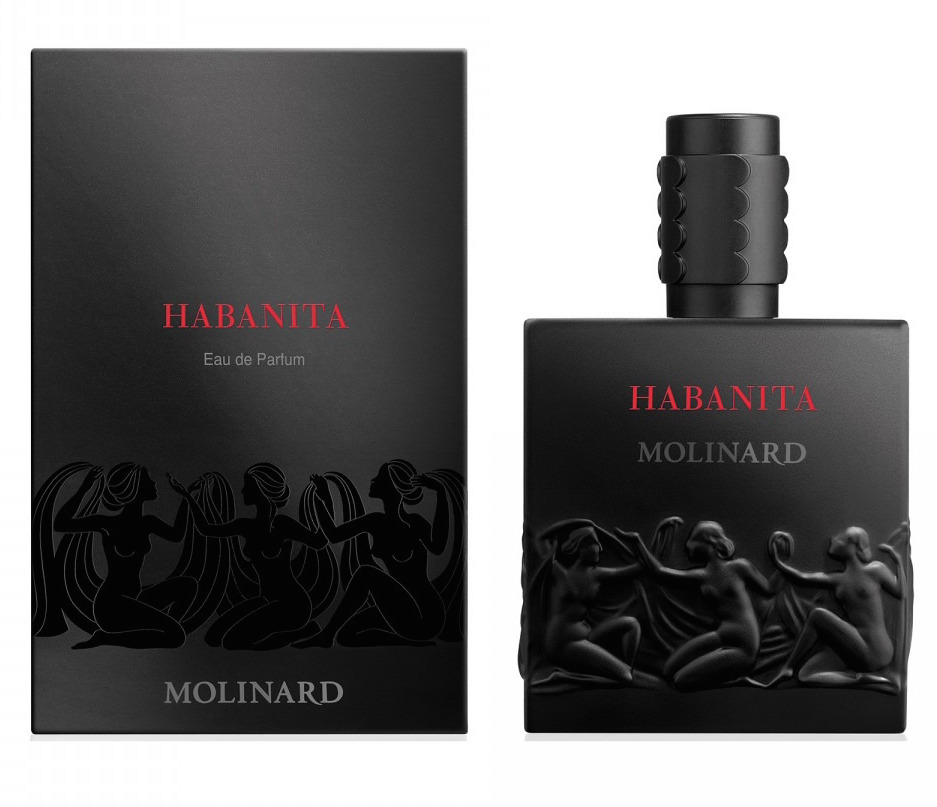 Molinard Habanita £48 for 30ml eau de parfum cologneandcotton.com
Lanvin Arpège – launched 1924
Jeanne Lanvin was a contemporary of Chanel's, and – like her – began as a milliner and seamstress, founding her own millinery fashion house at Rue du Marché Saint-Honoré. Lanvin's daughter was her inspiration for the fragrance Arpège.It was conceived for the 30th birthday of her daughter Marie-Blanche, and took its musical reference name from a comment Marie-Blanche made on being shown the first sample, created by perfumers André Fraysse and Paul Vacher: 'It smells like an arpeggio would'. The spherical black-and-gold bottle was a nod to their love, too, with its silhouette of a mother dressing her daughter (designed by Paul Iribe) is still so recognisable – and covetable – today.
Why it's still wearable:
A melody of florals – rose, iris, lily, lily of the valley, jasmine, ylang ylang , camellia and geranium – the lasting impression is of being wrapped in warm, white, fluffy towels, a veritable hug in a bottle. As blogger The Candy Perfume Boy observes: The truth is that Arpège has aged rather well and its supple aldehydic floral tones feel strikingly genderless today, making for a throwback floral that would feel perfectly comfortable on any perfume lover (male or female) who may be looking for something with a bit of a vintage edge.'
Lanvin Arpège £29.99 for 100ml eau de parfum theperfumeshop.com
Guerlain Shalimar  – first launched 1921, re-launched 1925
The Champs-Élysées-based perfume house had continued their tradition of launching rich, sumptous fragrances with this now legendary perfume from Jacques Guerlain, complete with lashings of the newly-popular synthetic vanillin. (It prompted Ernest Beaux himself to comment: 'When I do vanilla, I get crème Anglaise; when Guerlain does it, he gets Shalimar!') Said to be inspired by the Shalimar Gardens in Srinagar, part of which was laid out by the lovesick Emperor Shah Jehan, in 1619, for the delight of his wife Mumtaz Mahal (meaning 'Jewel of the Palace'). When she died in childbirth, three years after Shah Jehan took the throne, he build the Taj Mahal in her honour, in Agra. Re-launched in 1925 at the International Exposition of Modern Industrial and Decorative Arts, it harkened to a growing passion for romanticised exoticism in fashion, home decor and fragrance.
Why it's still wearable:
Oodles of uplifting lemon and bergamot are swirled with night-blooming flowers of heliotrope and jasmine and iris over other famously velvety base notes, including patchouli, benzoin, ambergris, tonka bean, incense, vetiver, sandalwood and musk. Jacques passed that love on to his great-grandson Jean-Paul Guerlain, who's said:  'He taught me how to love vanilla, as it adds something wonderfully erotic to a perfume. It turned Shalimar into an evening gown with an outrageously plunging neckline.' To wear it, at any time, is to add some serious va-va-voom to your presence.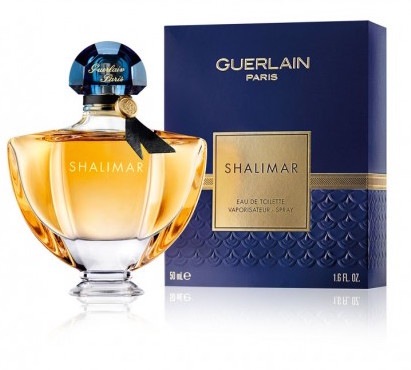 Guerlain Shalimar £79 for 50ml eau de parfum selfridges.com
Coty L'aimant – launched 1927
First created by Master Perfumer François Coty in 1927, apparently inspired by the love of his life, Coty L'Aimant (meaning 'magnet' in French) has remained popular through the decades for its distinctive, timeless and delicate fragrance combining rose, orchid and golden jasmin softly embraced with sandalwood and vanilla. Fragrance Blogger Sam from I Scent You a Day describes L'aimant as 'peachy and soapy, with the neroli providing a hint of heady white flowers,' with 'a creamy and warm finish and a flourish of powder puff.'
Why it's still wearable:
It definitely smells delightfully retro, but somehow those aldehydes just keep on fizzing through the ages and refuse to become fusty. As Sam comments, 'What never ceases to amaze me is that a long lasting perfume of this calibre can still be had for a song,' while lamenting that 'It's a perfume that I would love to smell more people wearing.' And for that price, you cannot go wrong. Let's say it's not quite you… simply spray all your writing paper (or the boudoir curtains) with it – fabulous, dah-ling!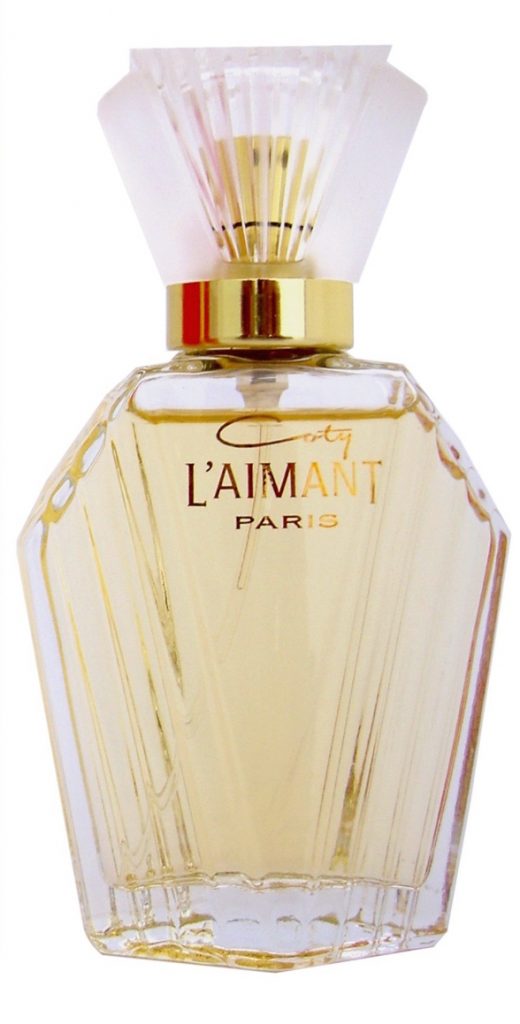 Coty L'aimant £7.09 for 15ml parfum de toilette boots.com
At the time of writing, half the world seems to be on fire or flooding, and the political climate remains turbulent, so it's hardly surprising increasing numbers of fragrance lovers are turning toward retro smells with misty eyes. But they don't all have to be whimsical museum pieces, as these definitely wearable scents certainly prove. We'd love to see more men exploring what used to be considered 'female' fragrances, too – fragrant ingredients do not have a gender, and these should be worn by bright young (or older) things again, as we head into the 2020s, stockings rolled down or otherwise…
Written by Suzy Nightingale