Is it time for you to re-discover classic perfumes – or perhaps fall in love with one for the first time? Fragrances classed as 'iconic' have often been overlooked in the insatiable search for 'newness', but during this pandemic, an emerging trend has been the sudden up-swing in people reuniting with these fragrant first-loves.
The reason we're feeling so nostalgic is two-fold, I believe. Covid-19, and the varying ways those in power have responded (or otherwise) to the crisis, has caused the majority of us to live in a state of near permanent anxiety, so we've all been desperately seeking those things that swathe us in comfort. While baking banana bread has helped some, it's inner-calm we really need, and using familiar fragrances that remind us of happier times, places and people we miss can instantly dispel #lockdown blues.
The rapid spread of the virus has also shrink-wrapped the world around us and therefore, the possibilities for experiencing new things. Gone are the days when you could saunter in to a shop and spray yourself with ten perfumes at a time. When shops were allowed to be open, the scent shelves and beauty counters were swept clean of tester bottles and samples, so it was impossible to smell new fragrances without stumping up for a full bottle – unless you got scent savvy and had a Discovery Box sent to your home, of course (one of the reasons we've seen sales soar!) And then, a third lockdown in the U.K. meant most shops were closed again anyway.
The solution? To reach for something that's stood the test of time, we already knew, or understood was deemed a 'classic' so a safer bet than a blind-buy.
When in-store sales declined, voguebusiness.com reported, 'One way around this [was] to shelve, or reduce the number of, new launches and focus on sales of classics that customers know and love…' Patrice Patrice Béliard, global brand president for Aramis & Designer Fragrances, Kilian Paris, Editions de Parfums Frédéric Malle, and Lab Series, agreed, commenting, 'Consumers want reassuring, calming and optimistic scents. I foresee a resurgence of classic nostalgic scents during these times.'
Don't be put-off by the term 'classic', it does not mean 'old fashioned'. These fragrances were considered groundbreaking – shocking, even – when they first launched, and have stood the test of time over the eras for good reason.
If you're wanting to pop into a shop (or order online) for a gift this year – for a loved one, or for yourself (good lord, we all deserve a little treat); why not consider one of these…?
Five classic perfumes everyone should try at least once: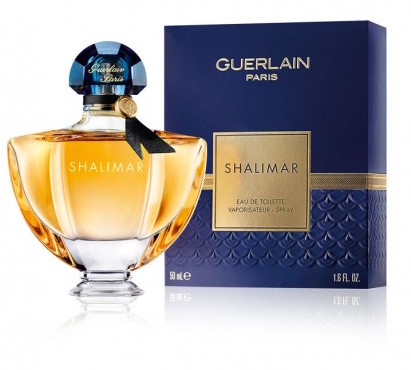 Guerlain Shalimar £83 for 50ml eau de parfum selfridges.com
A silky pair of 1920s cocktail pyjamas worn as daywear – uplifting lemon and bergamot swirled with honeyed, night-blooming flowers of heliotrope and jasmine, rounded by powdery iris and cocooned in a comforting, vanilla-plumped base of patchouli, benzoin, ambergris, tonka bean, incense, vetiver, sandalwood and musk. The ultimate gesture of romance, it's a masterpiece that's effortlessly glam.
Chanel N°19 £95 for 100ml eau de toilette chanel.com
Sparkling and vibrant with every elegant spritz, it's daringly green but still supremely wearable. The snapped-stalk freshness of galbanum is balanced with soft, powdery iris, heady ylang ylang tempered by a shiver of spring air in lily of the valley and luminescent rose. Exciting and immediately mood-lifting, if N°5 wasn't for you, try this joyously energising fizz of freshness as a pick-me-up.
Penhaligon's Hammam Bouquet £110 for 100ml eau de toilette penhaligons.co.uk
Inspired by the steamy scents that would have wafted from the Turkish Baths William Penhaligon set up on Jermyn Street, Piccadilly; this is a timeless fragrance (from 1872!) that's redolent of freshly soaped naked flesh and a shimmering heat. Unmistakably dusky Turkish rose gets up close and personal with heady jasmine, clean lavender, woods, fluffy musk and powdery orris. Scrumptious.
Lanvin Arpège £29.99 for 100ml eau de parfum theperfumeshop.com
Although imbued with a melody of florals – rose, iris, lily, lily of the valley, jasmine, ylang ylang , camellia and geranium – the lasting impression is of being lovingly wrapped in warm, white, supremely fluffy towels. A veritable hug in a bottle, this feels classic yet completely timeless, a comforting yet spirited scent that you wont tire of, and somehow always feels 'right' for any occasion.
Rochas Femme £29.75 for 100ml eau de toilette allbeauty.com
Billowing, hip-swivelling sensuality with a playful side, to be worn by someone who sucks the plum stone clean of succulent flesh. Perfumer Edmond Roudnitska created the original as a fragrant tribute for his wife, Hélène (who must have been quite a woman) with the bottle an ode to Mae West's va-va-voom figure; it's velvety, spiced fruit laced with a giggle of booziness and a whole lotta fun.
By Suzy Nightingale